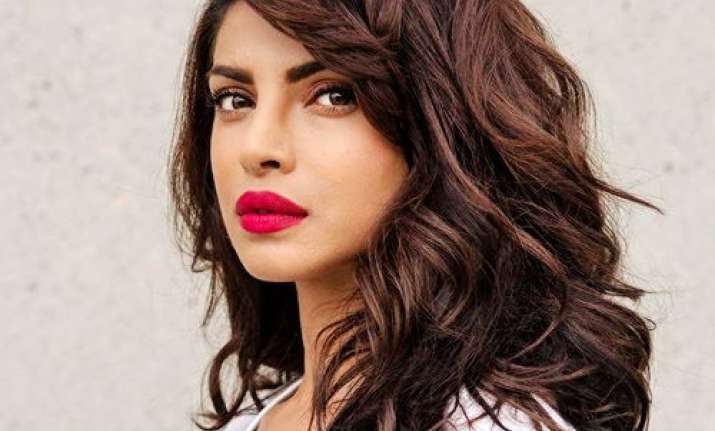 Actress Priyanka Chopra, who is on a mission to shatter the glass ceiling, recently spoke about how box office numbers change when a male superstar features on the poster of a movie. The global star, who made her debut on professional networking website LinkedIN, got candid about how the equations change with gender.
In the conversation, PeeCee pointed out that when a Aamir Khan or Salman Khan is seen on the poster, the movie races to the Rs 300 crore mark quickly. She said that movies with actresses as the lead fail to fetch that amount of money.
Priyanka added that for this to happen, viewers need to watch movie not for the a star, but because of the story line. The 'Quantico' star said that she doesn't understand why compensation and remuneration for men are more than women, but sadly that is the society we live in.
This is not the first time that a mainstream actress has voiced her opinion about the prevailing sexism in film industry. A few weeks ago, actress Sonam Kapoor made a hard revelation that for her upcoming movie 'Veere Di Wedding' she had to cut down her fees like her co-actress Kareena Kapoor Khan. Sonam had said that since the movie features only actresses they couldn't get the budget they wanted.
Well, statements from these actresses reveal the harsh reality about gender inequality. But with strong women condemning it, maybe things would change soon.