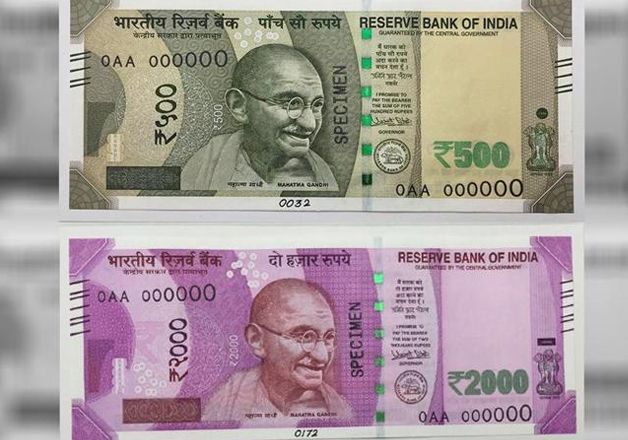 A day after demonetising Rs 500 and Rs 1,000 notes to check fake currency, corruption, curb blackmoney menace, the government today announced that the new hard-to-fake Rs 500 and Rs 2,000 currency notes will be available at bank ATMs when they start operating again from Friday.
"There are going to be some difficulties which they (people) will face but for their convenience, a number of steps have been taken by the government, there are facilities to withdraw money from ATM and exchange currency at banks , withdraw money from accounts," Finance Secretary Ashok Lavasa said.
People, he said, do understand the objective behind the move. 
"And I'm sure they will cooperate in dealing with the difficulties and inconvenience that they might face. And eventually things will settle down," Lavasa said.
Lavasa said people need money for transaction so for replacement that currency is being introduced. 
"RBI will very strictly monitor it. For doing any transaction there are different ways, government's intention is to move towards cash less transaction," he said. 

 

The ATMs will open day after tomorrow and at many places they will open tomorrow, he said adding new notes will be available at ATMs. 
Asked about the slump in stock market indices, he said, "The market would have reacted to several other developments. Let's wait and watch how things pan out."
"If there is anything required to be done by them I am sure they will take a look and take appropriate decision at the right time," he said on market regulator SEBI looking into the crash.