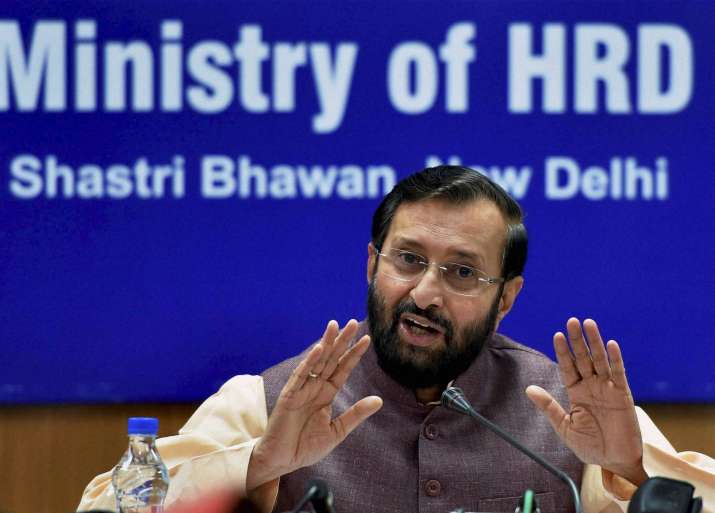 No child should be failed till Class 5 but the policy of "no-detention" upto Class X should be left to states, Central Advisory Board of Education (CABE) recommended in its meeting today.
Union Human Resources Minister Prakash Javadekar said that many states, in the CABE meeting today, expressed concern over learning outcomes because of the no detention policy.
If any decision in the change in detention policy is taken, it will only come into effect from 2017-18, Javadekar said. 
The Central Board of Secondary Education (CBSE) Class X examination was scrapped in 2010 and replaced with the current Continuous and Comprehensive Evaluation (CCE) that provides for tests and grading through the year as a means to reduce pressure on students.
The CABE has also proposed that the learning outcomes for every class should be defined and included in Right to Education rules, Javadekar said. 
In the meeting, Delhi Education minister Manish Sisodia proposed that the name of the Ministry of Human Resource Development (HRD) should be changed to the Ministry of Education.
The 64th meeting of the Central Advisory Board of Education (CABE) was chaired by Javadekar and attended by 28 ministers from 21 states.
Union Minister Vijay Goel and Rajiv Pratap Rudy also participated in the meeting. 
In the meeting, Sisodia also proposed extension of Right to Education (RTE) Act to children who do not fall in the six to 14 years age bracket.
The RTE Act provides free and compulsory education to all children in the age group of six to 14 years as a Fundamental Right. 
A proposal was also made in the meeting that the RTE Act should be amended to extend the deadline for teacher training till 2020.