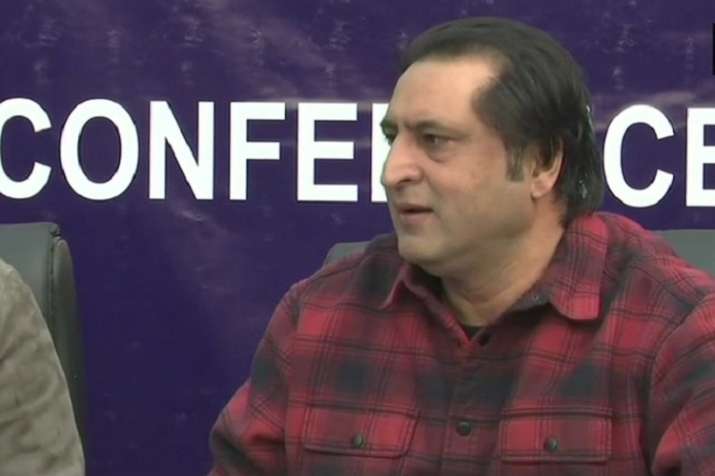 Chairman of the People's Conference Sajjad Gani Lone on  Friday said that he staked to form a government in Jammu and Kashmir as he had the support of the required number of legislators.
"We staked claim as we had the numbers", Lone told news agency ANI.
Hours after arch-rivals- Peoples Democratic Party (PDP) and National Conference (NC) stitched up an alliance with the Congress party to stake claim of forming the government in Jammu and Kashmir, Lone said that he had the support of 25 legislators from BJP and 18 other legislators.
Defending his move, Lone said that siding with BJP is not a crime and is good for the state. He added that the party's stance on Article 370 and Article 35A will not be compromised at any cost.
"If aligning with BJP is a crime, then it is Omar Abdullah who first committed the crime. Madam Sahiba (Mehbooba Mufti) was also in power for three years. But when he do it it's wrong", Lone lashed out at  PDP and NC.
Hitting out at the PDP, the Congress and the National Conference (NC), People's Conference chief Sajad Lone Friday said their efforts to form a grand alliance were aimed at keeping a "third front" led by his party out of power.
The PDP and the NC consider Jammu and Kashmir their fiefdom and would never allow any other group to emerge, Lone said.
Lone, who had sent his letter staking claim through a WhatsApp message from midair, challenged the PDP chief to prove her majority on the floor of the house.
"Has anyone read her letter. I challenge her to take that letter to any lawyer and get relief from court. I am sure she will get relief.
And (then) I will prove my majority if given a chance," he said.
Lone said his party has accepted the Governor's decision and was ready for fresh elections in the state.
"I have not lost my mind. If I staked the claim, (it means) we had the numbers. Imran (Ansari) has come and this is just the beginning. There is long line (of leaders) who will be coming from everywhere (other parties)," he said.
The People's Conference chief dismissed the allegations that he was trying to break the political parties to become the chief minister.
"There was a viewpoint that I was breaking the parties. There is a huge difference between breaking a party and working (doing) what is permissible within (according to) the Constitution. I have not written the Constitution or enacted the anti-defection law. It was made before we came," Lone said.
"If the MLAs feel that they are being sold out without being consulted, an opportunistic alliance is being made with those who they fought on the ground and they approach me, I cannot shut my doors on them. If some windfall comes, why should I say 'no'," he said.
He added that if the leaders of other parties fail to inspire their MLAs, others should not be blamed for it.
Lone, who lost his cool several times during the press conference, also rebuffed the allegations of using money for government formation and said they were baseless.
The Jammu and Kashmir assembly was abruptly dissolved by the Governor Wednesday night, hours after the PDP staked claim to form a government with the backing of rival NC and Congress.