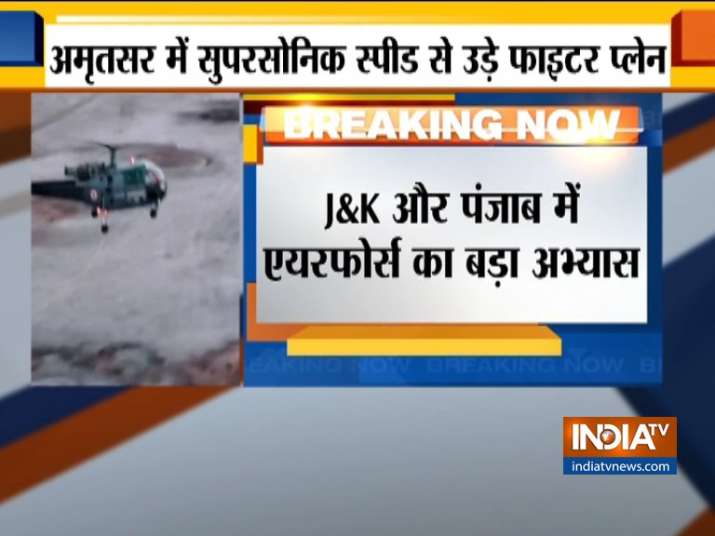 The Indian Air Force carried out a major readiness exercise along the India-Pakistan border in Punjab and Jammu and Kashmir last night, according to news agency ANI.
The exercise was aimed at keeping the Indian Air Force in high state of readiness in case of any misadventure by Pakistan.
A number of fighter aircraft took part in the exercise that was carried out along the Line of Control (LoC) in Jammu and Kashmir and International Border in Punjab.
In a related development, Twitter this morning was buzz with Amritsar and people claiming they heard two loud sounds. However, Amritsar Police claimed nothing had happened, while urging people to not believe rumours on social media. 
The exercise comes after the recent historical event of IAF crossing the International Border for the first time after 1971 to carry out air strikes on terror camps in Balakot town of Pakistan's Khyber Pakhtunkhwa province on February 26. 
The IAF has been on a high state of alert ever since. 
Pakistan's bid to hit the Indian Army establishments in a response to the air strikes was foiled by the IAF in a dog fight which saw an Indian MIG-29 shoot down a more advanced Pakistani F-16.