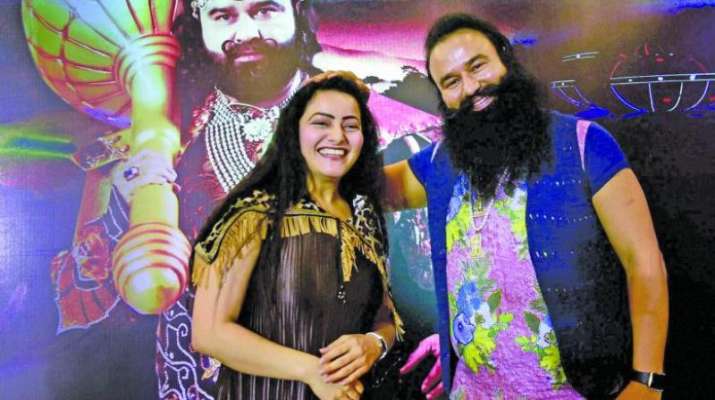 After struggling for 11 long months, the Enforcement Directorate (ED) has finally succeeded in decoding the 'secret' diary of Honeypreet, Dera Sacha Sauda's disgraced head Gurmeet Ram Rahim's 'adopted' daughter. 
Honeypreet, who is currently serving jail term in Ambala after being charged of planning and inciting the violence in Panchkula and other neighbouring states in August last year following Ram Rahim's conviction in a couple of rape cases, has moved several bail applications but the court had turned down her appeals.
The Enforcement Directorate, which is probing the case pertaining for the Dera's huge property across India, has got a major breakthrough in the investigation. The ED sleuths have cracked the codewords mentioned in Honeypreet's diary which was recovered after her arrest in October, 2017.
The diary had words like 'Wayanad Kerala land', 'Himachal ki land new', 'Darjeeling land', 'money transfer resort today', 'teams for V 7 in 12', '25 de do Garg ko', 'Sanju land Gurgaon', a Dainik Jagran report said. Apart from this, it mentioned some intriguing calculations. The ED has so far got details of  assets worth Rs 20 crore on the basis of its investigation details mentioned in the diary. The investigation agency is expecting more secrets to tumble out in coming days. Laptops and computers seized from Dera headquarters in Sirsa could also reveal important details.
Assets worth crores unearthed
The ED in its probe found that 30-acre plot in Rajasthan,  105-acre plot in Haryana, 15-acre plot in Uttar Pradesh and a 19-acre plot in Uttarakhand were acquired by Dera Sacha Sauda in the recent past. The agency is now digging out details about properties purchased in foreign countries. 
ED to quiz Honeypreet
​The ED is now planning to interrogate ​Honeypreet money allegedly sent by her to incite violence in Panchkula last August in which about 40 people were killed. The ED has already quizzed Dera Sacha Sauda chairperson Vipasana regarding Panchkula violence and Rs 1.50 crore sent by ?Honeypreet to her aides.
Honeypreet, whose real name is Priyanka Taneja, has been seeking bail on various grounds including that Haryana Police had found no evidence against her.
WATCH: All about Honeypreet - Ram Rahim's 'angel'