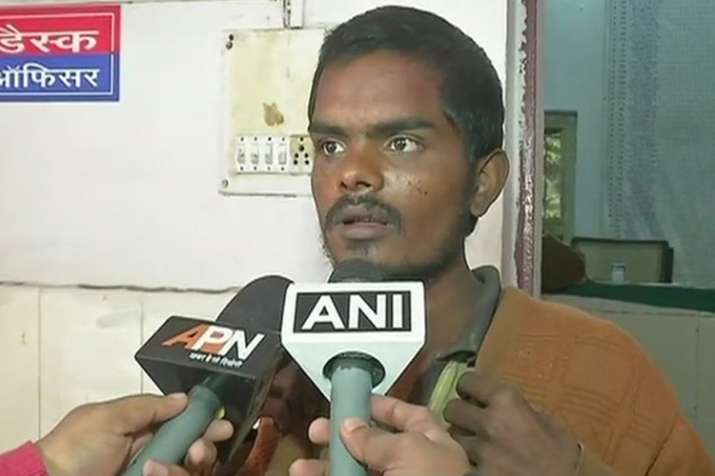 A 25-year-old man was shot at by security personnel while attempting to sneak inside India's biggest Indian Air Force (IAF) base at Hindon in Ghaziabad on Tuesday night. 
Sujeet Kumar, a native of Pratapgarh in Uttar Pradesh, was shot in his legs when he tried to scale the perimeter wall of the airbase despite several warnings. He was spotted lurking around the high-security base at around 10.30 pm. 
Kumar has been admitted to hospital. The IAF intelligence wing and the police are questioning him to see if he had any terror links. 
On Wednesday, ANI quoted Kumar as saying that he didn't have anything to eat and just wanted to sit there. "I didn't have anything to eat and just wanted to sit there, won't do it again," Kumar, a resident of Delhi's Anand Vihar, said.
However, during questioning, Sujeet told investigators that someone had told him that he could get a job in Saudi Arabia and that's why he reached the nearest air base. "Sujeet said he was preparing to take a ride on one of the planes," the official said.
The 25-year-old was first spotted was first spotted around the Hindon airbase at around 10:30 pm on Tuesday. The security personnel saw him examining a combat jet installed outside the airbase. 
He then tried to enter through Gate No. 1 where he was again noticed by the security personnel. Police said they had "shoot-at-sight" order against such attempts and they fired at Sujeet's legs when he ignored their warnings. 
The incident comes just two days after the intelligence agencies had tipped off the IAF that Lashkar-e-Taiba terrorists might try to sneak into the Hindon airbase and execute a Pathankot-style attack.