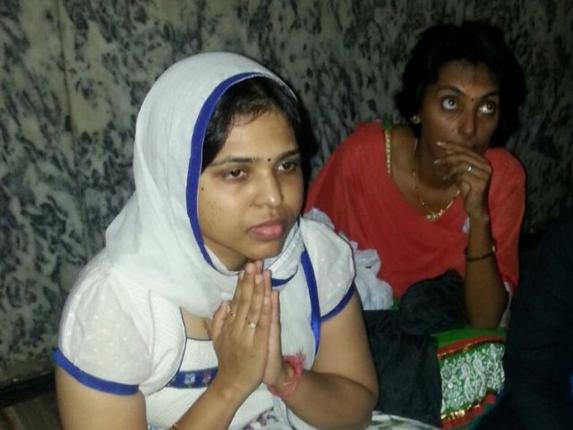 After Bombay High Court permitted women to enter the inner sanctum of Haji Ali Dargah, Bhumata Brigade founder Trupti Desai termed it a historic victory for women.

 

Welcoming the decision of the High Court, Trupti Desai said that now women should be respectfully allowed to enter the shrine.
She also said that those who are not happy with the decision are free to both stage protest as part of their democratic right as well as approach the Supreme Court against this order.
"We welcome the verdict passed by the High Court on Haji Ali Dargah as it is a victory of rights and authority of women. It is a historic decision and those who are against it can go to the Supreme Court and even protest as everybody has rights in a democracy, " Trupti Desai said.
"As the verdict is in favour of women, we feel that it should be welcomed by all. In Haji Ali Dargah, women should be now respectfully allowed to enter the inner sanctum," she added.
The Bombay High Court, however, granted six weeks stay on the operation of the order after the lawyer of the Haji Ali Trust sought time to approach the Supreme Court challenging the High Court's order.  
The court while setting aside the ban on entry of women into the inner sanctum observed that it was unconstitutional as it violated Article 14, 15 and 21 of the Constitution.
On the morning of May 12 this year, Trupti Desai led a group of women into the Haji Ali Dargah where she was denied entry  two weeks ago. However, she made no attempt to enter the inner sanctorum where women were not allowed.
"I prayed that women be allowed to enter the inner sanctum," she had said after visiting the shrine.
The ban on women's entry was imposed in 2012 by the Haji Ali Dargah Trust citing some religious traditions as the reason.
The PIL against the ban was filed by women activists Noorjehan Niaz and Zakia Soman and the NGO Bharatiya Muslim Mahila Andolan.