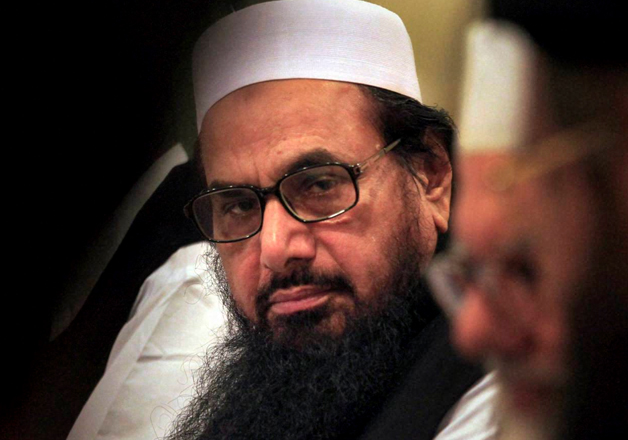 India's most wanted terrorist and 2008 Mumbai attacks mastermind Hafiz Saeed has once again threatened India with a 'surgical strike' in Jammu and Kashmir.
"(Prime Minister Narendra) Modi had done what he had to. Now it is the turn of Mujahideen to carry out a surgical strike in Kashmir," Jammat-ud-Dawah chief said while addressing a rally on Sunday in Pakistan-occupied Kashmir.
"The surgical strike Mujahideen are going to carry out will be remembered for long. Such a strike will not be like that of India's which is not even acknowledged by the world," Saeed said amid chants of 'jihad...jihad' by his supporters.
This comes amid the warning by Intelligence sources saying that Lashkar-e-Taiba terrorists are now planning a major strike in India and may use river route to sneak into the Indian territories.
LeT chief Hafiz Saeed is planning to use the rivers, Nikki Tavi and Badi Tavi, to enter India, and commander Abu Irfan has been made the in-charge of the operation, media reports say, citing intelligence sources 
Saeed, the founder of the Lashkar-e-Taiba, who carries a $10mn bounty on his head, criticised the Nawaz Sharif government last week for giving a 'cool' response to India over alleged atrocities in Kashmir, saying people in the Valley need Pakistan's 'full practical support'.
Soon after India's surgical strikes across the LoC on September 29, Saeed had warned the Modi government, to get ready for a surgical strike from the Pakistan army.
Following the 'surgical strikes' carried out by the Indian Army on terror launch pads in Pakistan-occupied Kashmir, the BSF has reportedly foiled at least 15 infiltration bids along the international border.