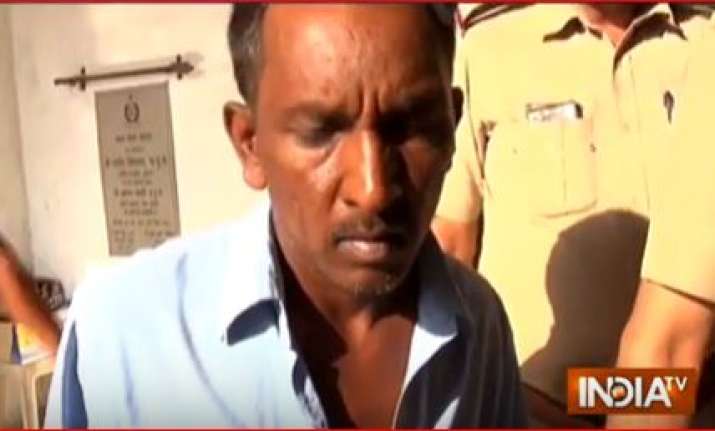 The bus conductor arrested in connection with the murder of a Class II student of Gurugram-based Ryan International School has confessed to killing the 7-year-old boy after attempting to sexually assault the kid.
The accused Ashok told media persons that he killed the minor boy by slitting his throat. Expressing regret for what he did, the arrested bus conductor said that he had lost his mind while committing the heinous crime. 
Ashok, a resident of Ghamroj village of Gurugram,  worked as the conductor of the school bus. He was arrested by the police within 10 hours of the murder of Pradhuman, the Class II student of the renowned school. 
Ashok reportedly told the police that he first tried to sexually assault Pradhuman in school's toilet but the kid started shouting. According to Ashok, he got nervous and killed the kid by slitting his throat. 
Meanwhile, the administration has asked  Ryan International School to remain closed until they provide the guarantee for the security of the children. The  principle of the School has also been suspended. 
Pradhuman, a Class II student, was found dead by the watchman in the washroom of the school with his throat slit. A knife, presumably the murder weapon, was found near the body. Pradhuman's sister is a student of Class 5 in the same school, located on Sohna Road.
According to reports, the boy reached  the school at around 8.15am on Friday. The watchman of the school was the first to see the blood-drenched body of the boy in the toilet at around 9.15am after which the police was informed at around 9.30am and the body was taken to a nearby hospital where the boy was declared brought dead.
According to the post-mortem report, the deceased had two cuts on his neck. His throat was almost completely slit. 
"Haemorrhage and excessive blood loss caused the death," forensic expert Deepak Mathur, who conducted the post-mortem, said.
The victim's father wondered how can parents leave their kids for eight hours in schools when there is no guarantee for their safety.
The boy's family resides in Maruti Kunj Society in the same area. Pradhuman's father is a senior executive with an export house in the Kherki Daula police station area.