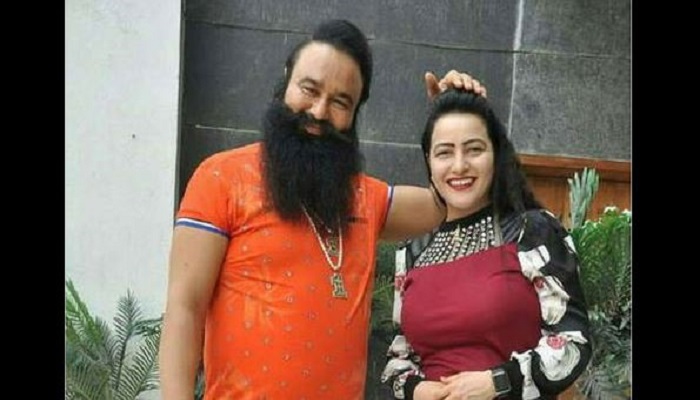 When Gurmeet Ram Rahim, head of Dera Sacha Sauda, was convicted and awarded a 20 year sentence for raping two of his own disciples last year, questions emerged as to who would run the day-to-day business of the and manage the sprawling headquarters of the sect in Sirsa, Haryana. After months of uncertainity over Dera's fate, it has now emerged that Ram Rahim's 70-year-old mother Naseeb Kaur has now established her control.
According to a report in Times of India, Naseeb Kaur, travels to Sirsa from Ram Rahim's ancestral house in a village in Rajasthan's Ganganagar district at least once a week to meet the devotees. Naseeb Kaur is mostly seen at the Sirsa headquarters on Sundays meeting the followers. The numbers of followers visiting the headquarters for 'naam charcha' (religious discourse) has dipped drastically ever since Ram Rahim was jailed.
Naseeb Kaur, who Ram Rahim used to refer as 'Rajmaata' during his 'preaching sessions', also visits her son regularly at Rohtak's Sunaria jail.
Two of Ram Rahim's most trusted aides - Dera chairperson Vipasana Insaan and spokesman Dr. Aditya Insaan - have been absconding since a case was filed against them in connection with the violence which followed Ram Rahim's conviction by a special CBI court in Panchkula in August, 2017. According to the police, the violence was masterminded by Ram Rahim's 'adopted daughter' Honeypreet, who was arrested in October, 2017 after being on the run for nearly a month. Honeypreet has been in jail since then.
Over 30 people were killed and hundreds injured in the violence which spread rapidly from Panchkula, Sirsa to other neighbouring states, including Delhi. Property worth crores was vandalised by violent protesters. 
Watch: How rape convict Ram Rahim had planned his escape from court amid violence 
​