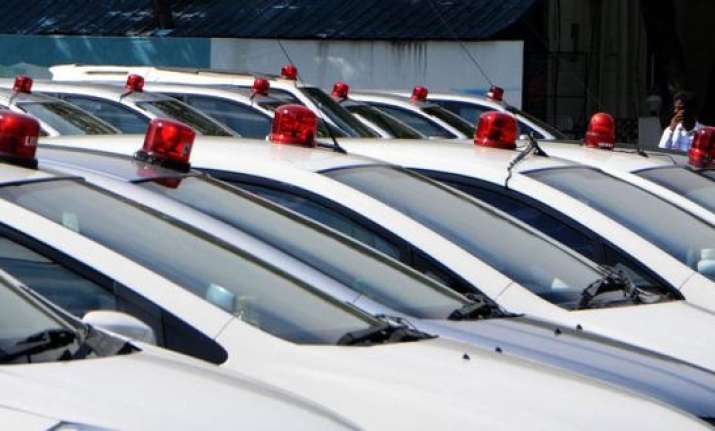 In a major move towards ending VIP culture in India, the Union Cabinet today banned the use of red beacon on vehicles attached to dignitaries, including the Prime Minister, central and state ministers and other VVIPs. 
The decision taken by the Cabinet will be implemented from May 1. 
In effect, the ban applies to Union ministers, chief ministers, state cabinet ministers, bureaucrats and judges of the High Court and Supreme Court.
Maharashtra Chief Minister Devendra Fadnavis removes the red beacon from his car. pic.twitter.com/80Os03oKdr

— ANI (@ANI) April 19, 2017
The Cabinet also announced that the use of red beacon will  be allowed on vehicles attached to emergency services, like ambulance and police.
Union ministers Mahesh Sharma and Vijay Goel get their red beacons removed from their respective cars after cabinet decision. pic.twitter.com/t5ldFdEA8v

— ANI (@ANI) April 19, 2017
This move is directly in line with the Prime Minister's vision of a transparent government, where no leaders enjoy additional benefits. 
Meanwhile, Union Road Transport and Highways Minister Nitin Gadkari today became the first Minister in the Narendra Modi Cabinet to remove the red beacon light from his official vehicle.
Union minister Nitin Gadkari has removed the red beacon from his car after cabinet decision. Notification will be issued from May 1 pic.twitter.com/0icsWI6k9i

— ANI (@ANI) April 19, 2017
"In a historic decision, the Cabinet has decided that beacon lights will be removed from all vehicles, barring emergency services vehicles, from May 1," Gadkari said.
The minister said "this government is a government of common masses and has decided to abolish VIP culture of beacon lights and sirens".
The notification in this regard will be issued soon, he said, adding that the decision is a democratic one.
Last week, it was reported that the Prime Minister's Office (PMO) has called a meeting to discuss whether the red beacon should be discarded or restricted to certain dignitaries.   
The Road Transport ministry had presented three options to the PMO after holding consultations with senior Cabinet ministers and one of them was to end the use of red beacons.
The proposal, however, had been pending for over one-and-a-half years. During this period, states were asked to submit the details of persons entitles to have red beacon on their vehicles.
The newly formed governments in Punjab and Uttar Pradesh, led by Captain Amarinder Singh and Yogi Adityanath, respectively, have already taken steps to either end or restrict VIP culture.
While Amarinder Singh has completely done away with red beacons, Yogi Adityanath has stopped the use of hooters and has said that the red beacons atop government vehicles should be used very cautiously.   
The Arvind Kerjiwal-led Aam Aadmi Party government in Delhi was the first one to withdraw the use of red beacons by ministers.