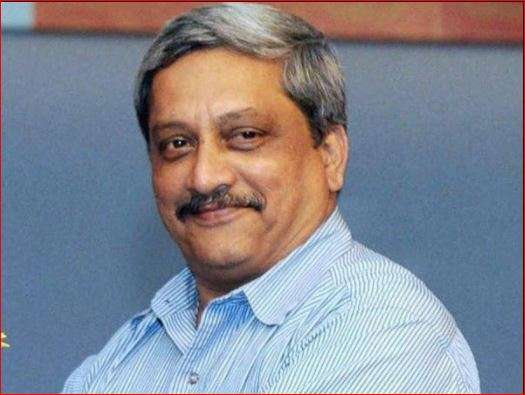 The Opposition in Goa has demanded the resignation of Chief Minister Manohar Parrikar, holding him squarely responsible for the events leading up to Wednesday's cancellation of 88 renewed mining leases, which virtually brings all iron ore extraction in the coastal state to a halt for now.
The AAP also claimed that the mining renewal scam was bigger in quantum than the Rs 35,000 crore illegal mining scam unearthed by a judicial commission in 2012.
"If the court has come down heavily on those in mining trade, the real culprits are those who failed to interpret the law to protect the mining industry, and here it is the present Mines Minister who is solely responsible," State Congress President Shantaram Naik told reporters here.
"Parrikar is fully responsible for his negligence to deal with various mining issues and concentrating only on teaching lessons to Congress leaders. Parrikar should resign from his post for arrogant and revengeful approach," Naik added.
Parrikar, also the State Mines Minister, said that there was no need to panic in light of the Supreme Court order, adding that the government would formulate a response on the issue over the next two-three days.
"...There is no panic. We can decide in two, three days. I have to also seek legal advice on the issue. As a Chief Minister I cannot comment casually. The order is not applicable (from) tomorrow.
"In that judgement, I understand, that court has also said that auction may not necessarily be the means. I think it has been said somewhere (in the order). So that means different possibilities have opened, but let me first read properly," Parrikar added.
Earlier in the day, the Supreme Court cancelled 88 mining leases in Goa that were renewed by the state government in 2015 just before the Mines and Minerals (Regulation and Development) Act mandated the auction of mining leases.
The court also ordered that the leases should be auctioned to new licencees after obtaining new environmental clearances.
As per the order, all ore extraction activity on the renewed leases should cease by March 15.
Goa is the country's leading exporter of low grade iron ore and exported nearly 50 million tonnes before the Shah Commission in 2012 exposed a Rs 35,000 crore scam, implicating nearly all major mining industrial houses with then Congress Chief Minister Digambar Kamat and key bureaucrats.
Iron ore extraction in Goa was subsequently halted by a series of bans by the state and central governments and eventually by a final ban by the Supreme Court in 2012.
However, a BJP-led coalition government in 2014-15 renewed the mining leases in favour of the same mining companies accused by the Shah Commission of irregularities.