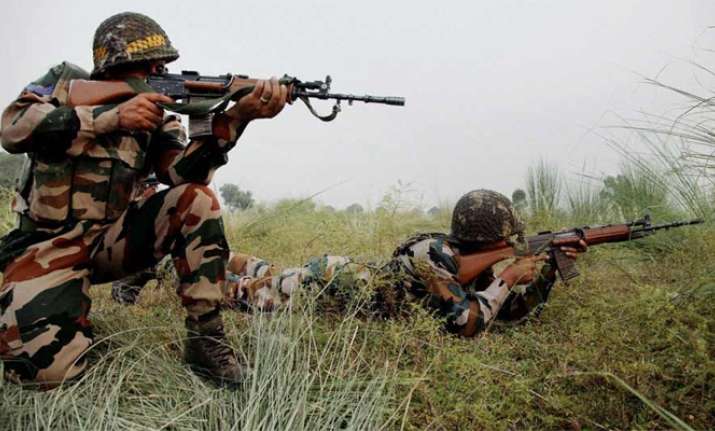 Security forces on Monday recovered body of another militant near the Line of Control (LoC) in Uri area of Kashmir, taking the number of ultras killed in the anti-terror operation there to four. The militants were planning an Uri-like attack, according to security forces. 
Three Pakistani militants were killed yesterday in the gunbattle with security forces in Kalgai area of Uri. Three civilians and a soldier were injured in the operation.
AK-47 rifles, AK-47 magazines and ammunition, hand grenades, Pakistan-marked items and other war like stores were recovered from the killed terrorists.
"Army foiled a major terrorist attempt in Baramulla dist in early hours of  September 24. Four terrorists were killed. They were to carry out a major terrorist attack at an army camp," Harpreet Singh, Deputy Commander, Uri Brigade of Indian Army said. 
Uri Encounter (J&K): AK 47 rifles, AK 47 magazines & ammunition, hand grenades, Pak marked items and other war like stores recovered. pic.twitter.com/jylvh3eokV

— ANI (@ANI) September 25, 2017
He said the search operation is still underway and security forces plan to clear the whole sector.
Director General of Jammu and Kashmir Police S P Vaid had yesterday said the militants were planning a suicide attack like the one carried out on an Army base last year in Uri that left 19 soldiers dead and several others injured. 
They infiltrated into the Kashmir Valley from across the Line of Control (LoC), Vaid added.
"A big tragedy has been averted.Like the suicide attack on the Army base last year, they (militants) had similar plan this time also but the police and the Army got information before hand," Vaid told reporters.
Security forces this morning resumed the anti-militancy operation, which was launched yesterday, following information about presence of more militants in the area. 
"A fourth terrorist was killed in the ongoing Uri operation on Monday. The body of the terrorist has been recovered and the operation is still ongoing," Defence Ministry spokesman Colonel Rajesh Kalia said.
An Army official said the operation resumed this morning after there were reports of more militants hiding in the area.
He said the area of operation was expanded to ensure that no militants get away from the security forces' cordon. 
(With agencies)