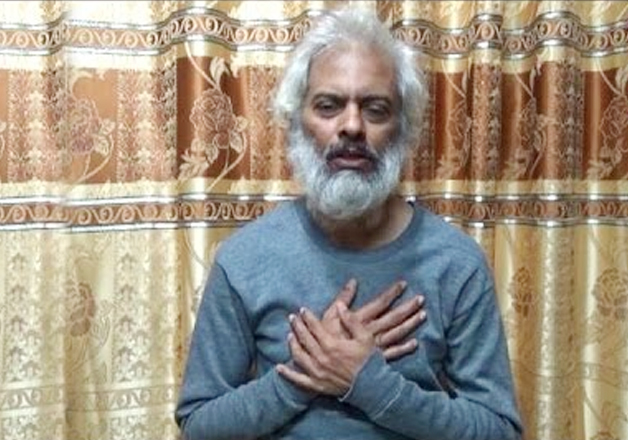 In terror group Islamic State's custody since March, Father Tom Uzhunnalil appealed to Prime Minister Narendra Modi and Pope Francis for rescue.
In a video message that surfaced on YouTube and Facebook, Uzhunnalil said the concerned Christian authorities ignored him since he was an Indian.
"If I were a European priest, I would have been taken more seriously. I am from India. I am perhaps not considered as of much value," he is heard saying the video.
"Dear Pope Francis, dear Holy Father, as a father please take care of my life. I am very much depressed. My health is deteriorating."
"Dear people, I pray you all, ask you all, beg you all to do your might to help me to save my life. I need hospitalisation soon. Please come to my help quickly," he said.
However, the authenticity of the video could not be verified.
Father Tom, who is a resident of Kerala, was abducted by the IS from Yemen. India has no embassy in Yemen.
Meanwhile, the External Affairs Ministry has said that all efforts to bring him back are on.
"You are aware of the circumstances currently prevailing in Yemen where fighting is going on with no central authority in that country. With regard to the safe release of Father Tom who was abducted some months ago, we have been in regular touch with countries in the region, especially Saudi Arabia as also the local Yemeni authorities. Efforts continue in this regard," a statement by the MEA read.
External Affairs Ministe Sushma Swaraj told Lok Sabha in July that PM Modi himself has spoken to various countries through which contacts can be established in Yemen as India does not have an Embassy of its own in the country.
"Abduction of Father Tom Uzhunnalil is a matter of grave concern for us. Yemen is a war-torn country. We do not have Embassy there but we are looking for ways to reach him. Not only me, but the Prime Minister during his overseas visits has spoken to various countries through which contacts can be established with Yemen," Swaraj had said.