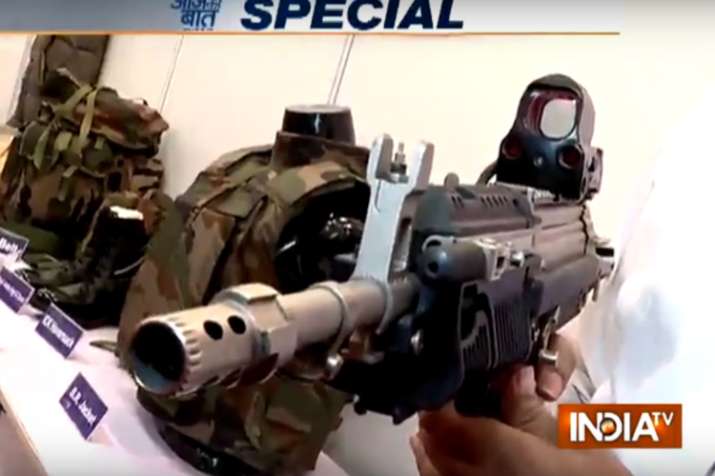 To help the security forces deal with the terrorists in the Kashmir Valley more efficiently, the government has decided to upgrade their weaponry system with high-tech armaments. 
The most important them are the robots which will help them trace the exact location of the terrorists holed up at a location. 
The second is the Joint Venture Protective Carbine, which has been manufactured by the Ordinance factory board. The state-of-the-art gun has been recently given to the CRPF personnel deployed in the Valley. 
The high-tech weapon has been prepared keeping in mind the joint operations carried out the CRPF in the Valley. The carbine is capable of hitting targets till 200 metres and weighs less than 3 kg.
It is also expected that the Armed forces deployed in the Valley will soon be provided with Multi-Corner Shot Guns, which are meant for special operations. These guns are the same used by the Israeli defence forces for their secret operations. 
These shot guns with monitors which can trace the target even it has covered itself with an object, or is hiding behind a wall. Its barrel can be tilted up to 90 degree, and the laser installed in it helps in close combat operations. 
Also, the pellet guns, which faced severe criticism from several quarters, have now been modified and will come with deflectors, which will control the impact of the gun.