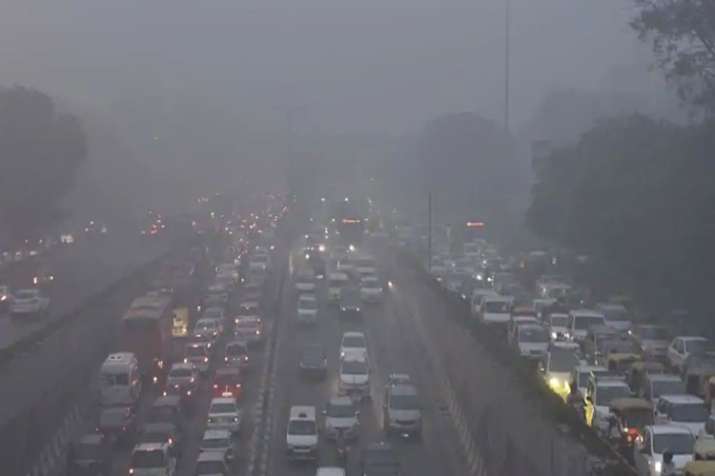 In the national capital, entry of trucks may be banned if the pollution level does not reduce by Friday morning, the Central Pollution Control Board (CPCB)-led task force said on Thursday. The CPCB-led taskforce called for intensification of measures already in force.
The taskforce also urged people to minimise use of personal vehicles and avoid prolonged exposure to the outdoor air.
Due to adverse meteorological conditions, Delhi's air quality remained severe for the second day on Thursday. Authorities have warned that the condition would continue to deteriorate unless sufficient rainfall brings respite by cleansing the air.
"The task force opines that measures already in force must continue with intensified action by implementing agencies particularly with regard to traffic congestion, open burning of waste, industrial emissions," the taskforce said.
"In case the situation does not improve by tomorrow morning (Friday), entry of truck traffic into Delhi (except essential commodities) may be stopped," it said.
"The severe condition has continued for 31 hrs consecutively exceeding 300 µg/m3 for PM2.5. It is observed that while PM10 levels are marginally exceeding 500 µg/m3, PM2.5 levels are much higher reaching up to 350 µg/m3," the taskforce said.
(With PTI inputs)