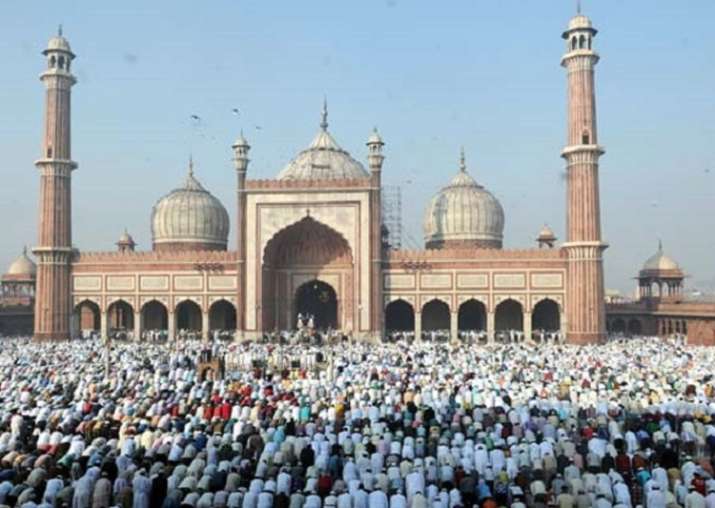 Eid-ul-Fitr will be celebrated across the country tomorrow, Shahi Imam of Delhi's Jama Masjid, Syed Ahmed Bukhari said today. The festival marks the culmination of fasting and holy month of Ramzan.
"Eid-ul-Fitr will be celebrated tomorrow as the Eid moon was sighted in Bihar, West Bengal, Assam and Uttar Pradesh today," Bukhari said.
Ramzan, the ninth month of the Islamic lunar calendar, is observed as a fasting period by Muslims who abstain from food and water from sunrise to sunset.
Earlier in the day, Prime Minister Narendra Modi today extended Eid-ul-Fitr greetings to all and said inspiration should be drawn from such pious festivals to spread happiness and to take the nation forward. He emphasised that India's diversity is its speciality as well as its strength. 
"The holy month of Ramzan was celebrated with devotion. Now it is time for Eid. On the occasion of Eid-ul-Fitr, my best wishes to all," Modi said in his monthly radio programme 'Mann Ki Baat'. 
"Ramzan is a month of holy donations, to spread happiness... Come, let us all together take inspiration from such pious festivals to keep spreading the treasure of happiness and keep taking the nation forward," he added.