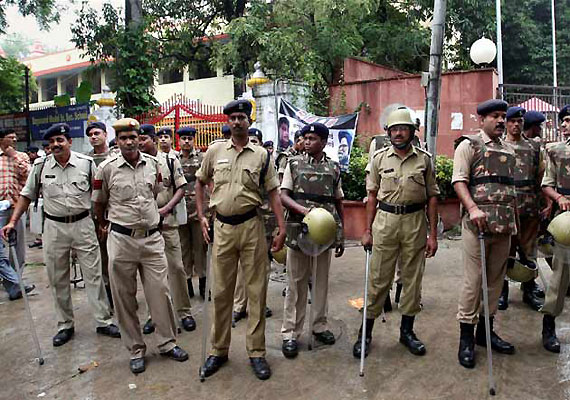 The Delhi Police today arrested the third Pakistani spy who had managed to escape from Delhi on Thursday.
Shoaib, the third Pakistani spy, was arrested from Jodhpur in Rajasthan.
Shoaib is a Jodhpur-based passport and visa agent who is alleged to be a part of the espionage ring run by a Pakistani High Commission official.
The Delhi Police on Thursday nabbed Pakistan High Commission official Mehmood Akhtar along with two Indians identified as Maulana Ramzan and Subhash Jangir from the Delhi Zoo while the visa agent Shoaib had managed to escape who has been finally caught today.
Delhi Joint Commissioner of Police Ravinder Yadav said that Akhtar had an espionage  network and he was operating smoothly in India for last  three-four years.
Yadav said that Shoaib visited Pakistan at least six times during which he established more contacts.