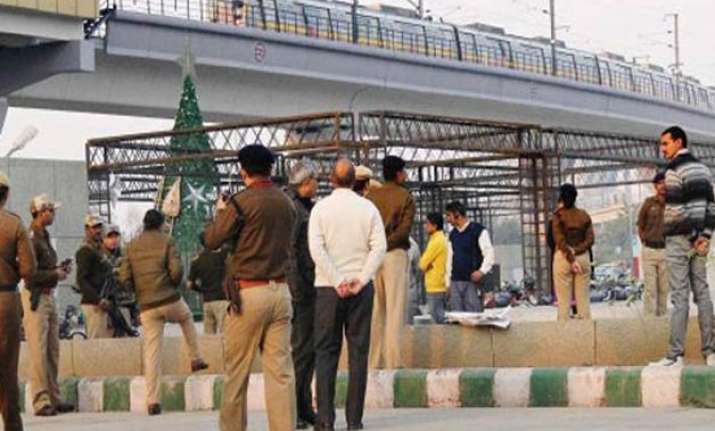 New Delhi: In the wake of the heightened terror threat in the national capital during Holi, the Delhi Police stepped up security with the deployment of 2,500 paramilitary personnel in the city, besides, deploying additional 5,000 police personnel across the city to prevent any untoward incident during Holi celebrations.
Quick Response Teams (QRTs) have also been deployed at strategic points in the capital.
Delhi Police's counter-terrorism unit and crime branch have been put into loop and instructed to heighten their vigil during Holi.
Yesterday, there were intelligence inputs that an ex-military personnel of the Pakistan army is planning a terror attack in hotels and hospitals in the national capital during Holi.
 Following this, the government put Delhi, Punjab and Assam on high alert. Also, other states have been asked to be remain alert during the celebrations.
In a communication, the central security agencies said Mohammad Khurshid Alam alias Jahangir, an ex-military personnel of Pakistan Army, who had worked as a recruiter, coordinator and guide of Jehadi elements in Assam, had crossed over to India from Pakistan through the Indo-Pak border in Pathankot on February 26 along with six hardcore terrorists.
"The intention of this group is to kill citizens in Delhi in hotels and hospitals on or before Holi," the communication said.
The agencies said Alam had visited a madrasa in Barpeta district in Assam in September 2015. The ex-Pakistan armyman had stayed in the madrasa for five days and thereafter left for Chirang district, bordering Bhutan.
Alam had used another madrasa in Dhubri district in Assam as his base and used to visit other parts of the state, it said.
In Dhubri, a teacher of the madrasa provided all required logistical support to Alam, the communication added.