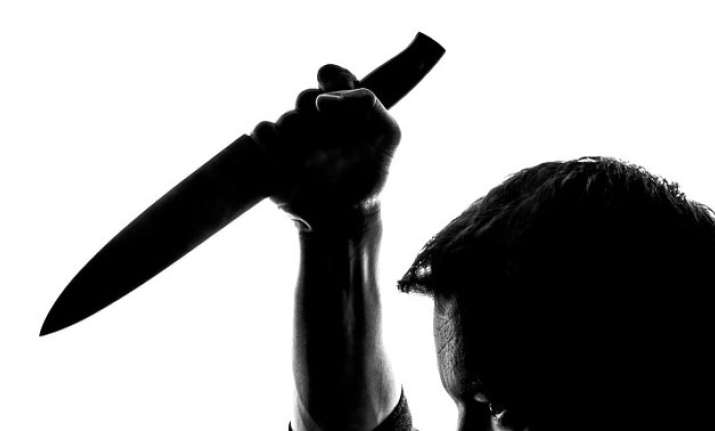 In an appalling incident, a 28-year-old man stabbed his wife's alleged lover over 20 times and slashed his throat half open before throwing the body in an open field in west Delhi's Nihal Vihar on Saturday. 
The accused, identified as Pappu, was arrested on Wednesday. 
The body, later identified as that of Nangloi-resident Naresh Dass, was found at Mata Chowk in Kararuddin Nagar in the morning of November 12. 
During investigation, police found that Naresh (26) worked as a supervisor in a shoe factory and used to visit a woman worker at her home. 
After questioning, police nabbed the woman's husband, Pappu, who admitted his role in the murder. 
During interrogation police came to know that Pappu had warned his wife and Naresh regarding their relationship. 
Later, he had fitted a chip in his wife's phone which recorded an "objectionable conversation" between them after which he decided to kill Naresh. 
The victim visited the woman on the evening of November 11 in absence of Pappu who had already bought a knife to execute his plan. He returned home and had a chat with Naresh and offered to go out for a drink. 
Later, he took Naresh to a secluded place and after drinking, confronted him. Naresh tried to run away, but the accused caught hold of him and stabbed him to death. 
After the murder he took snaps of the body lying in a pool of blood to show it to his wife. The blood-stained mobile phone containing snaps of the body and the chip containing conversation between Naresh and the wife of the accused have been recovered.  
(With PTI inputs)