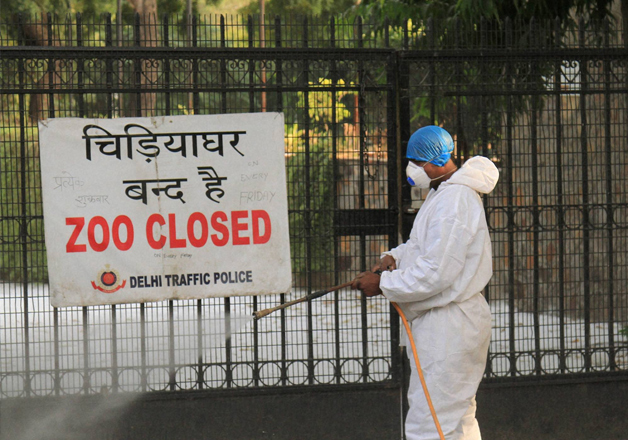 At least six more birds died here on Monday due to Avian flu, taking the death toll of migratory birds from the disease to 64.
While the H5N8 flu is not harmful to humans, the Delhi government issued a health advisory with a detailed list of do's and don'ts for the residents of the city.
Here are the do's and don'ts listed in the health advisory:
Do's:
1. Avoid direct contact with bird secretions.
2. Clean all feeders, waterers, cages, used for birds with detergents (soap/surf). Dispose properly all the slaughter waste.
3. Please don't touch dead birds with naked hands and inform the control room. Phone number 23890318 for further action.
4. Wash hands frequently at the time of dealing with raw poultry products. Take due care of personal hygiene. Maintain cleanliness in surrounding.
5. Always use mask and gloves at the time of dealing with raw chicken/chicken products.
6. Eat only completely cooked meat and meat products (100ºC).
7. In case any pond etc. is near your Mohala, Park, etc. and is not being disinfected with lime etc., then inform on above mention Control room Number. 
Don'ts:
1. Do not consume uncooked chicken or eggs.
2. Do not consume half cooked chicken/bird or half boiled or half fried eggs.
3. Prevent exposure from sick looking (sluggish) chicken.
4. Do not keep raw meat near the cooked meat.
Meanwhile, Delhi Animal Husbandry Minister Gopal Rai held a meeting of the coordination committee in the Delhi Secretariat to consider further action on checking the spread of H5N8 influenza virus.
He ordered all government departments to spread "chuna" (lime powder) around every water body.
The minister also ordered them to spray antivirus Sodium Hypochlorite around all water bodies where birds gather.
The first deaths of two migratory birds was reported on October 14 in Delhi Zoo, and six more birds were found dead the following day.
One bird each died on October 17 and 19. 
On Thursday, eight more birds died in the city following which the authorities had shut down Delhi Zoo and the infamous Deer Park.
Seventeen more ducks died on Saturday due to bird flu in the now closed Deer Park here, the highest number so far in a day.