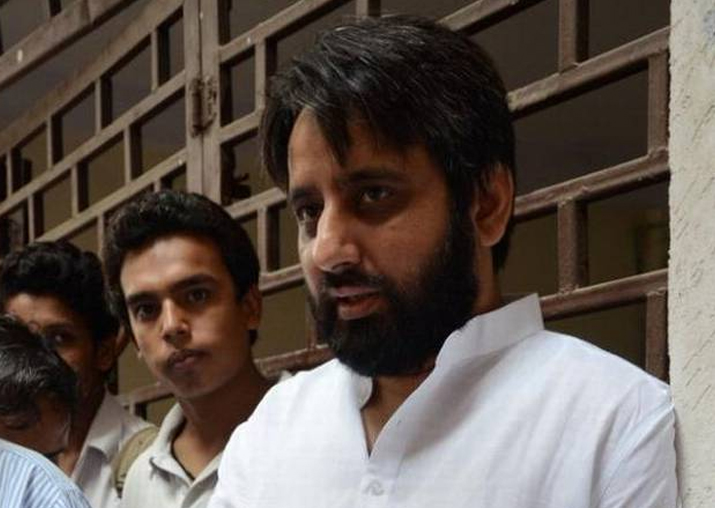 The Delhi Assembly witnessed high drama on Monday after Bharatiya Janata Party (BJP) MLA from East Delhi's Vishwas Nagar OP Sharma kicked up a row by calling Aam Aadmi Party (AAP)'s Amanatullah Khan with an 'objectionable word'.
The incident took place during a discussion on bureaucracy when Sharma said to the AAP government, "You say we are protecting bureaucrats, but that is not the case. If an officer does something wrong, usko thokne mein hum aapse aage hain (We know better than you how to fix errant officers)."
When Khan, AAP's Okhla MLA, stood up in the assembly to object to Sharma's choice of words, the BJP MLA sed the objectionable word against him.
Delhi Assembly Speaker Ram Niwas Goel later referred the matter of BJP legislator OP Sharma using an objectionable word against AAP's Amanatullah Khan to the House Privileges Committee.
The action came after AAP legislators demanded action against the Viswas Nagar BJP MLA, saying his remark was an "insult of the House".
Later, the Speaker expunged the word used by Sharma from the House proceedings.
While referring the matter, the Speaker said that the word used by the BJP MLA is "objectionable" and asked the Privileges Committee to present its report as soon as possible.
Following this, AAP legislators trooped into the Well of the House demanding strict action against the BJP legislator.
When the Speaker referred the matter to the Privileges Committee, BJP MLA Jagdish Pradhan walked out of the House to register his protest.
Following the ruckus, Delhi Chief Minister Arvind Kejrwial hit out at the BJP, accusing the saffron party of creating a communal divide in India. In the House, Deputy Chief Minister Manish Sisodia too slammed Sharma, saying his remarks could not be tolerated and demanded action against him. He said those in power at Centre and in opposition in Delhi have a mentality of "dividing" the country.
(With inputs from PTI)