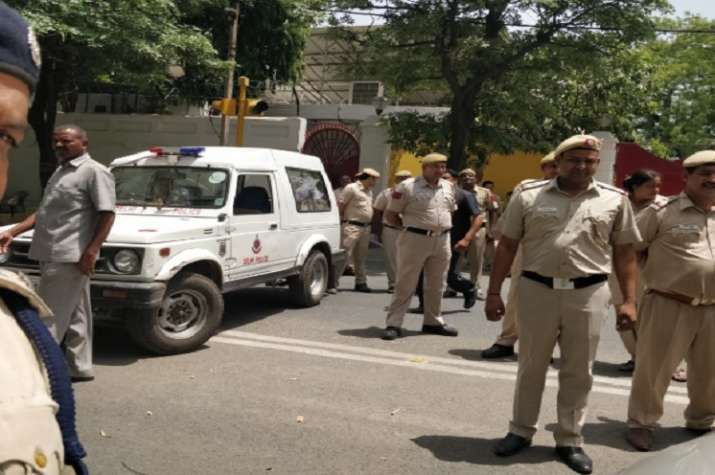 AAP MLAs  Somnath Bharti and S.K. Bagga were forced out of Lt. Governor (LG) Anil Baijal's house on Tuesday after they refused to leave following a meeting.
Baijal was chairing a Delhi Development Authority meeting at the Raj Niwas, his residence-cum-office to consider the public's suggestions and comments on the Master Plan for Delhi 2021.
"However, after the meeting ended, the two MLAs refused to leave the residential premises of the Lt. Governor on the pretext of joining the 'dharna' of the Chief Minister," the Raj Niwas said in a statement.
"The MLAs were repeatedly requested to end their unauthorised occupation... They refused to leave for about two hours and left only after considerable persuasion," it added.
However, Bharti accused the LG of ousting them from the Raj Niwas premises.
"Ashamed that the LG in place of hearing us out for two minutes used heavy police led by ACP Sri Tyagi to oust us...," he tweeted.
"Possibly the most potent democratic tool namely dialogue has no place in the Modi era."
Meanwhile, Delhi Chief Minister Arvind Kejriwal lashed out at the L-G for his refusal to meet the legislators. Does LG know that he has a constitutional duty to meet them? He has no choice but to meet them? This is bizarre", said Kejriwal. 
Kejriwal has been camping in the Raj Niwas since June 11 demanding a direction to the IAS officers to end their undeclared strike and the Centre to approve the state government's proposal to deliver ration to the poor.