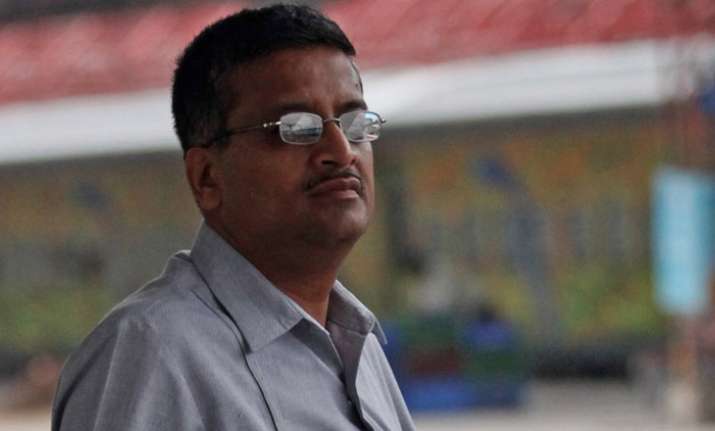 Having seen 50 transfers in his over two-decade-long career so far, senior IAS officer Ashok Khemka, who served as Principal Secretary in Haryana's Department of Social Justice and Empowerment, has been transferred yet again, this time just three months after his posting.
Khemka, who has received outstanding evaluations throughout his career so far, will now serve as Principal Secretary in the Department of Sports and Youth Affairs headed by BJP minister Anil Vij.
Taking to Twitter after his transfer, Khemka wrote: "So much work planned. News of another transfer. Crash landing again. Vested interests win. Déjà vu. But this is temporary. Will continue with renewed vigour and energy."
I feel as if a crash landing has happened, will overcome this. Will work in the new department with full energy: Ashok Khemka on being transferred and now posted as principal secretary, sports and youth affairs pic.twitter.com/zyadj9W5mt

— ANI (@ANI) November 13, 2017
Known to be an upright and honest officer, Khemka had shot to prominence when he cancelled a land deal involving Congress president Sonia Gandhi's son-in-law Robert Vadra and real estate giant DLF in 2012.
The then Bhupinder Singh Hooda-led Congress government in the state had chargesheeted him for 'wrongly' cancelling the land deal. The chargesheet was however dropped after the BJP came to power in 2014. He was also promoted to the rank of Principal Secretary.
This time around, Khemka is reported to have ruffled a few feathers when he wrote to a minister asking him to return a vehicle belonging to an officer.
In October, Times Of India reported that Khemka had asked Haryana Minister of State for Social Justice and Empowerment Krishan Kumar Bedi to return the vehicle belonging to a district social welfare officer (DSWO) of Ambala.
The minister had been using the vehicle for about a year and had not returned it despite several requests from the department and the Chief Minister's office, the report said.
The DSWO requested the return of the vehicle saying his office was facing difficulties as that was the only official vehicle it had. Khemka in turn wrote a letter to the minister requesting him to return the vehicle in the "public interest."
The minister, however, said he was using the vehicle's driver and not the vehicle and that it was an internal matter that should have been settled as such.