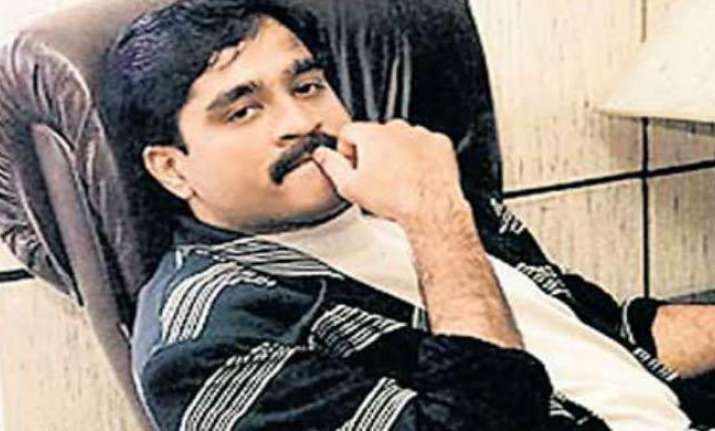 Underworld don and India's most wanted, Dawood Ibrahim, is holed up in Pakistan and avoids calling his family for fear of being caught, Iqbal Kaskar, the fugitive gangster's brother Iqbal Kaskar, who was arrested on September 18 by the Thane police's anti-extortion cell, is learnt to have told investigators. A senior police officer, who requested anonymity, said that Kaskar had also informed police about 4-5 addresses used by Dawood in Pakistan.
Kaskar, 60, the only one of Dawood's brothers to be based in Mumbai now, was arrested on September 18 along with two of his aides by the Thane police's anti-extortion cell, which is investigating an alleged extortion racket possibly running with the tacit support of some local politicians.
Since his arrest, Kaskar has been questioned by intelligence and crime branch officers over the last two days and has provided vital information related to Dawood and his whereabouts, the officer told news agency PTI on Thursday.
Kaskar, the officer claimed, has confirmed that his brother is still in Pakistan and has been wary of calling his family or henchmen in India fearing his phone could be tapped and he could be arrested.
India's most wanted Dawood is accused in several cases including the 1993 Mumbai serial blasts that claimed 257 lives.
Kaskar, however, has confessed to being in touch with his other brother, Anees Ibrahim, who lives with Dawood, four or five times in the recent past. Kaskar said Anees has called him from international numbers on his mobile phones on Eid and other occasions, the police officer said, adding that the information given by Kaskar will prove helpful in probing cases against members of Dawood's terrorist group in Mumbai, Navi Mumbai and Thane.
The police claim that while Dawood's drug 'business' has spread to Africa and South America, Kaskar is the one who looks after the don's 'real estate business' in Mumbai. Complaints of extortion by Dawood's men in Mumbai and Thane are likely to rise, police said.
Kaskar is accused of having collected around Rs 100 crore from developers and jewellers in the Thane region in the last three years and chanelling them to D-Company. He has, however, denied that Dawood was involved, sources said.
He has also denied being involved in any extortion racket and claimed he was doing business with the builders. "Kaskar is not cooperating in the investigations and is hardly speaking. But yes, he has admitted he was in touch with his elder brother Anees Ahmad, involved in the 1993 serial bomb blast," Times Of India quoted an officer as saying.
The senior officer quoted by PTI said the crime branch has sent a team to Bihar in connection with an extortion case in which some shooters were believed to have been hired from the state to scare complainants. The complainants are likely to get police protection, the officer said.
Using Dawood's name, Kaskar, who was deported from the United Arab Emirates in 2003, had been threatening a real estate businessman in Thane since 2013, police said, adding that he took Rs. 30 lakh and four flats from the builder.
Kaskar's admissions before the police come even as Pakistan continues to deny the presence of Dawood in Pakistan. In a dossier given to Pakistan, India had listed as many as nine Pakistan-based addresses of the fugitive gangster.
 "All the statements given by Kaskar during the interrogation are presently being verified and are likely to be used by the agencies against the fugitive Dawood," said a senior police officer.