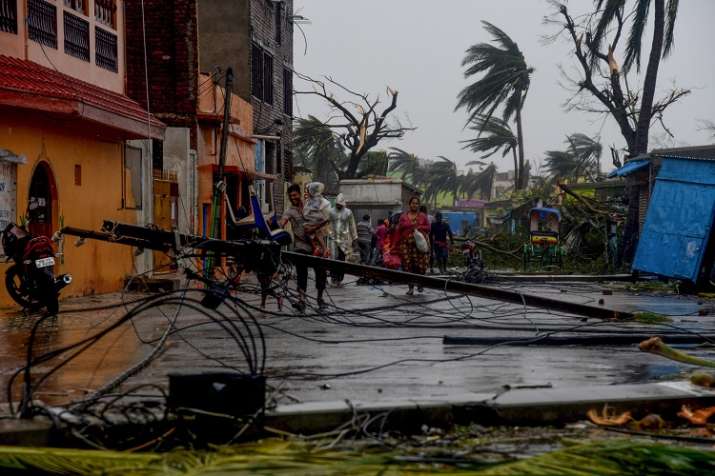 The very severe cyclonic storm – Cyclone Fani wreaked havoc in Odisha on Friday, killing two people and causing massive damage to property. Flight operations were disrupted and all communication, including rail and road connectivity, were severed.
Wind gusting at a speed of up to 200 km per hour slammed across the coastal region of the state, before moving further north-northeastwards and entering West Bengal through Kharagpur in West Midnapore around 12.30 am on Saturday.
Here are some of the most terrifying videos of Cyclone Fani, that would give you an idea of the destruction it has caused.