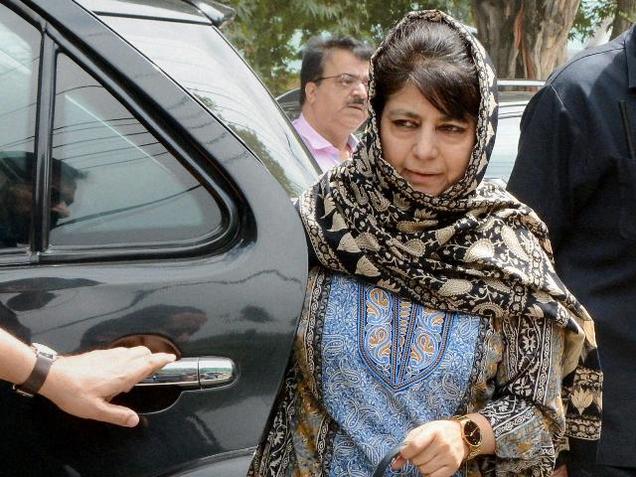 Jammu and Kashmir Chief Minister Mehbooba Mufti, tonight reviewed the situation arising out of intermittent cross-border firing in the Jammu region, at a high level meeting here. 
Chief Secretary B R Sharma, Financial Commissioner Planning and Principal Secretary to the CM, B B Vyas, GOC 16 Corps, Lt General A K Sharma, Divisional Commissioner Jammu, Dr Pawan Kotwal, IGP Jammu, Danesh Rana and senior officers of BSF, Deputy Commissioners of Jammu, Samba and Kathua besides senior officers of Police were also present in the meeting. 
The Chief Minister sought details with regard to various arrangements made to attend to the people affected due to cross-border firing and enquired about facilities being provided to them, an official spokesman said. 
The Divisional Commissioner Jammu apprised the Chief Minister about the number of people including men, women and children from various border villages who have been shifted to the camps established at ITI Campus and other safe areas. 
She was also informed with regard to various arrangements and facilities being provided at the make-shift camps including food, bedding etc. The Chief Minister instructed the divisional and concerned district administrations to ensure redress of any related issues and to ensure provision of all basic amenities at these camps. 
The Chief Minister also expressed concern with regard to issues arising out of the ensuing harvesting season. The Chief Minister asked the concerned authorities to look into all such related issues so as to facilitate people in the matter, he said. 
During the meeting issues related to provision of relief to the affected were also discussed, he said adding that the Chief Minister asked the concerned to expedite the process in all such cases.