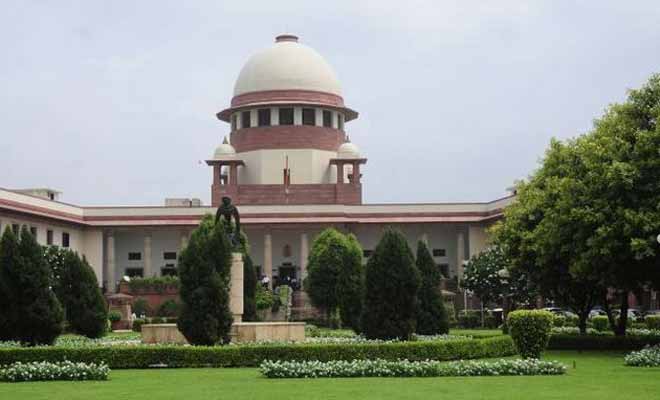 In a significant development, senior advocate and Congress leader Kapil Sibal on Tuesday withdrew the petition in the Supreme Court that challenged Vice President and Rajya Sabha Chairman M. Venkaiah Naidu's decision to reject the notice for impeachment motion against Chief Justice of India (CJI) Dipak Misra. 
The petition was filed by two Congress MPs - Partap Singh Bajwa from Punjab and Amee Harshadray Yajnik from Gujarat- and Kapil Sibal was their counsel in the apex Court. 
Sibal withdrew the petition after the apex court bench, comprising Justices A K Sikri, SA Bobde, N V Ramana, Arun K Mishra and Adarsh Kumar Goel,  rejected his demand to get a copy of the administrative order which led to the formation of the bench for hearing this matter.
"You (want) to challenge that (administrative order setting up five-judge bench) for what outcome?" Justice Sikri asked Sibal, who told the bench: "You must say who passed the order. I must have the copy of the order so that I can challenge it." 
Sibal pointed out that the matter could be referred to a Constitution Bench only by a judicial order and wondered how could it be done by an administrative order.
Justice Goel, however, wondered if there was a bar on directly referring the matter to a five-judge bench by an administrative order.
The bench reminded Sibal that at the outset of the hearing he had said that he has no personal agenda and that he was for upholding the dignity of the court.
"Will the dignity of the court be jeopardized if you give me that (administrative) order (constituting five judge bench). It is not a secret document under the National Security Act," Sibal countered.
Appearing for Vice President M Venkaiah Naidu, Attorney General KK Venugopal said the Chief Justice had discretionary powers on the administrative side to allocate any matter to any bench of whatever strength.
Venugopal, who questioned the maintainability of the petition by the two Congress lawmakers, said the notice for the motion for the removal of Chief Justice Misra was moved by 64 MPs belonging to seven political parties including Congress but only two of the signatories had moved the court challenging the April 23 decision.
The Attorney General suggested: "Let 50 of the 64 MPs who had moved the notice of removal pass a resolution authorising Bajwa and Yajnik to move the court."
Taking a jibe at Venugopal's argument, Sibal asked why two people could not challenge the decision and asked him if the remaining 62 have told him that they did not support Bajwa and Yajnik.
"I will satisfy you. I will bring 60. You will be satisfied," Sibal told Venugopal.
(With agency inputs)