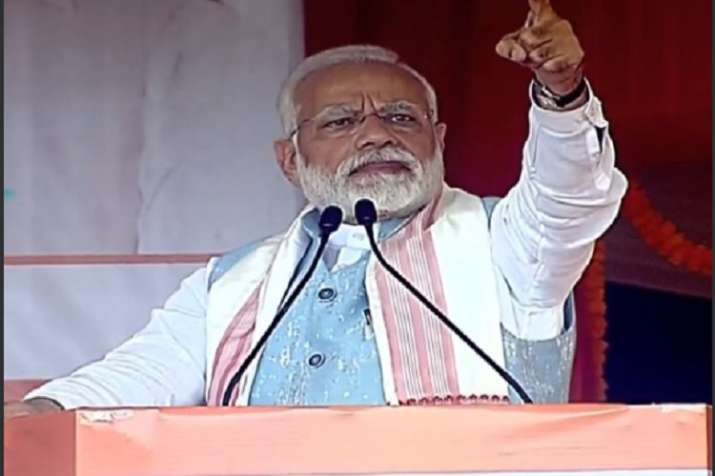 Clearing the air over the implementation of the Assam accord, Prime Minister Narendra Modi said he was there to ensure that your 36-year-old demand of the Assamese people see the light of the day.
Addressing a gathering in Assam, the prime minister the issue of Citizenship Amendment Bill is not just limited to Assam or North-East, it concerns the whole country as children of mother India were persecuted in other countries.
The prime minister said the Bharatiya Janata Party-led government at the centre want to free the country from the infiltrators and it reflects in its stringent actions against them.
Expressing his stand over National Register of Citizen, Modi said NRC which was not being implemented earlier, now his govt is working under the supervision of Supreme Court to implement it.
Taking a swipe at opposition, Modi said that due to vigilant watchman the anti-Modi parties are frustrated and they keep taking his name everytime.
"In the recent budget, we increased the budget by more than 21% for the north-east. This shows our commitment to the north east," said Modi.
In the last 4.5 years, projects worth Rs 14,000 crore have been completed in the oil and gas sector of Assam, added Modi.
Watch Video: