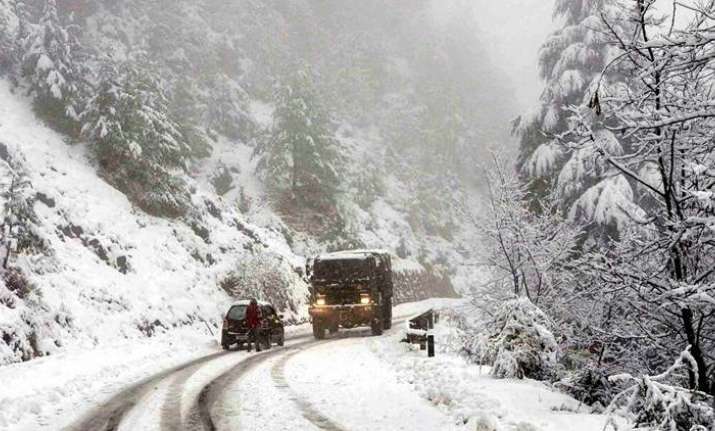 The minimum temperatures in the Ladakh region dipped several notches below zero on Friday as the Kashmir Valley remained in the grip of a cold wave.
With the 40-day-long harsh winter of Chillai Kalan setting in on Thursday, Leh town at minus 9.1 was the coldest place in Jammu and Kashmir, followed by Kargil at minus 8.2 degrees Celsius.
Srinagar recorded 2.3 as the minimum temperature while it was minus 4.1 in Pahalgam and minus six in Gulmarg, a Met official said.
In the Jammu region, Jammu city recorded 8.3 as the night's lowest temperature while Katra town recorded 10 degrees Celsius. Batote, Bannihil and Udhampur recorded 5.2, while Bhaderwah town recorded 2 as the minimum temperature.