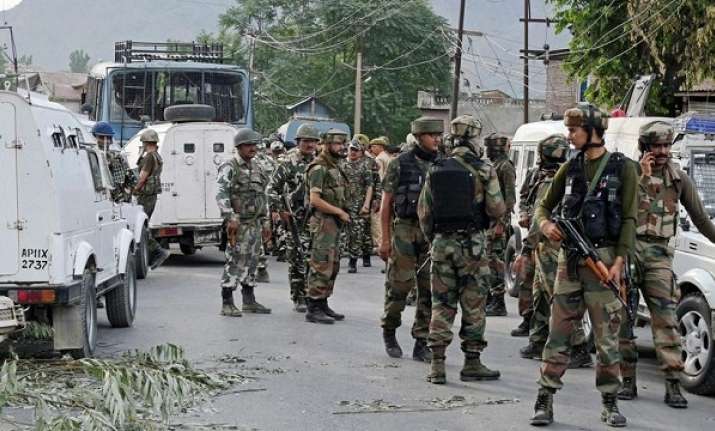 At least 23 people, including eight security personnel, were injured today in two grenade attacks by terrorists in Pulwama and Shopian districts of Kashmir, which has been witnessing a spurt in such incidents. 
The first attack took place in Shopian district of south Kashmir where 16 people -- 12 civilians and four policemen -- were injured, a police official said. 
A grenade was hurled at the cops but it landed on the roadside in the busy market area, the official said. 
In the second attack, militants hurled a grenade at CRPF personnel in Tahab Chowk in Pulwama district this evening, the official said. 
Four CRPF personnel and three civilians were injured in the blast, he added. 
Nearly a dozen grenade attacks have taken place in the valley since Thursday. 
Earlier on Saturday, four CRPF personnel and two civilians, including a woman, were injured in three separate incidents of grenade attack in Jammy and Kashmir.
The first incident was reported from Fatehkadal area of Srinagar in which the terrorists lobbed a grenade towards a security forces patrol party.
Three CRPF personnel and a woman were injured in the explosion. The injured were taken to a nearby hospital, where their condition is stated to be stable. 
In the second attack, militants targeted a CRPF vehicle in Budshah Chowk area near the city centre here, injuring a jawan and a civilian, the police said.
The third grenade attack took place in Magarmal Bagh area of the city, they said. However, there was no damage due to the explosion there.