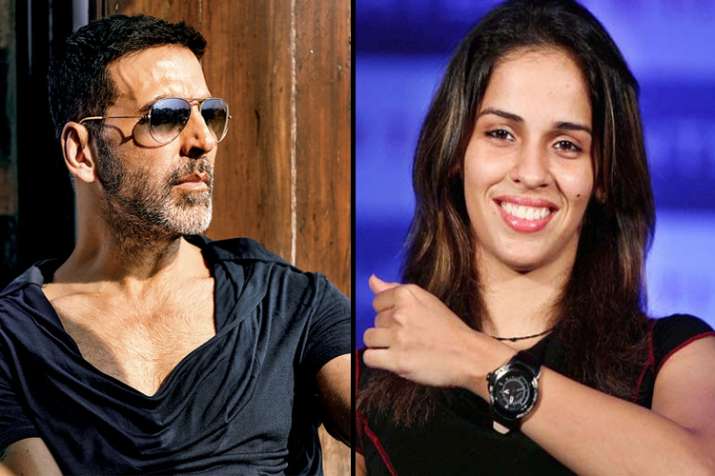 Bollywood actor Akshay Kumar and ace badminton player Saina Nehwal have been condemned by Maoists in Chhattisgarh for giving financial assistance to the families of 12 CRPF men killed in a Naxal ambush in Sukma district in March. 
While Akshay pledged Rs 9 lakh in assistance to each family, Nehwal, on her 27th birthday, had said that she would give a total of Rs 6 lakh — Rs 50,000 to each family. 
Expressing their anger against Akshay and Saina in a pamphlet found in south Bastar, Chhattisgarh, the Naxalites have suggested that the cine star, and international badminton player, should not have stood by the side of jawans deployed to safeguard the interest of corporate houses and political patrons. 
 

"We condemn the financial assistance given to the families of CRPF jawans killed in PLGA attacks. We appeal to famous figures, film actors, sportspersons and celebrities to stand with the revolution and poor people. Stand against police atrocities and human rights violations," read the pamphlet. 

 
They also appealed to celebrities and well-known personalities to stand by the oppressed tribals and raise a voice against the violation of their human rights.
According to a Times of India report, the Maoists, through the pamphlet, said that they want celebrities to "take a stand against the oppression and exploitation of poor masses, instead of supporting military personnel losing lives in action against the revolutionary forces". 
The Naxalites have argued that the CRPF jawans did not die for the country. The rebels claimed the jawans were punished by Peoples' Liberation Guerrilla Army (PLGA) for their relentless exploitation of the local population, mostly tribal.
Along with donating Rs 9 lakh to the families of the 12 deceased CRPF men, Akshay also launched the Indian government portal 'Bharatkeveer.com', where citizens can directly donate to the families of martyred Army or paramilitary personnel. 
Indian cricketer Gautam Gambhir too has taken up a similar initiative to help children of martyrs in their education. Several celebrities have supported the concept of helping families of jawans killed in battle zones, whether inside the country or at the borders.
According to a report in The Indian Express, senior police officials suspect that the pamphlet, which also mentions alleged attacks on "Dalits and Muslims" by gau rakshaks, may have emerged now, but was likely written in March itself, before the second attack in Sukma in April, which left 25 personnel dead.