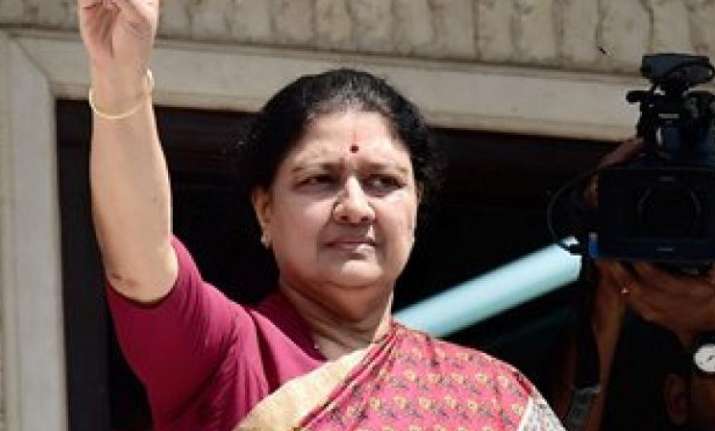 The Income Tax officials continued their massive raids at the premises of close relatives of jailed AIADMK leader VK Sasikala and other business associates for the third consecutive day today. According to ANI report, the raids continued at 40 locations in Chennai.
The searches are being conducted in connection with unexplained routing of cash post-demonetisation through shell companies allegedly connected to Sasikala and her nephew TTV Dinakaran.
"Sizeable volume of cash and documents have been seized at the searched premises. The search operation is still on.
"The volume and value of cash and documents seized would be known only after they are totalled after completing the entire operation," the IT official, who did not want to be identified, had told IANS on Friday.
Reports said gold and valuables have been found in unexpected places in some premises under search.
On Thursday, a team of around 1,800 IT officials knocked at the doors of 187 premises-residences, offices and farmhouses -- to carry out one of their biggest searches on Sasikala's kin and associates.
The places raided included the residence of M. Natarajan, Sasikala's husband in Thanjavur; Kodanad Tea Estate belonging to late Tamil Nadu Chief Minister J. Jayalalithaa; Jazz Cinemas, Midas Distilleries, Sharada Paper and Boards, Senthil Group of Companies, Nilgiri Furniture in Coimbatore, Jaya TV, Namadhu MGR and several other premises in Tamil Nadu, Puducherry, Hyderabad and Bengaluru.