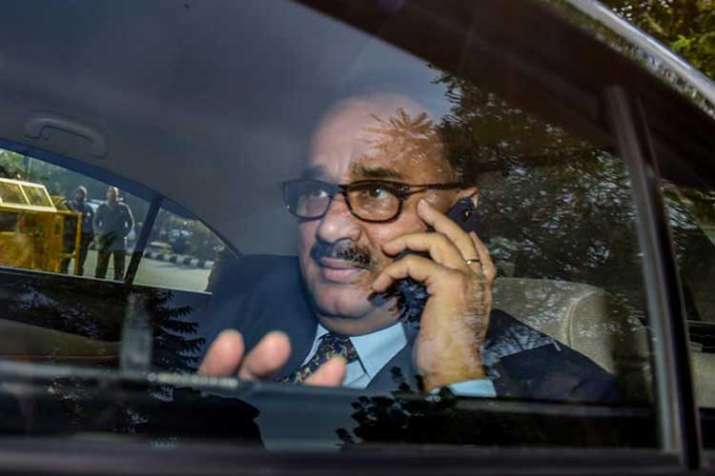 After a gap of 77 days, Alok Verma resumed his work as Central Bureau of Investigation (CBI) director on Wednesday. In a jolt to the government, the Supreme Court on Tuesday reinstated Verma as director of the agency. It quashed Centre's unprecedented "overnight" order in which he was stripped of his power and sent on leave along with his deputy after they traded corruption charges sparking a bitter feud.
On the very first day of his return after being exiled, CBI Director annulled most of the transfers effected by M Nageshwar Rao, who was holding the charge as the interim director.
Then Joint Director Rao, a 1986-batch Odisha cadre IPS officer who was later promoted as Additional Director, was given the duties and functions of the CBI director late night on October 23, 2018 after Verma and Asthana were divested of their powers.
Verma arrived the headquarters at around 10.40 am on Wednesday, a day after the Supreme Court set aside a controversial government order.  Through two separate orders issued on October 23, 2018 late evening, Verma and Rakesh Asthana were sent on forced leave by the government.  Upon his arrival at the CBI headquarters, Verma was received by Rao, officials said.
Verma is a 1979-batch AGMUT cadre IPS officer.
(With inputs from PTI)