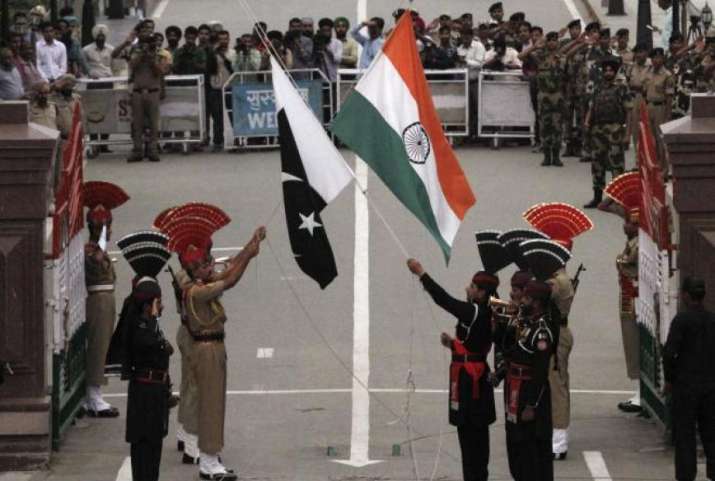 In a move to avoid ceasefire violations in Jammu and Kashmir, guarding forces of India and Pakistan will hold talks this week in Lahore.
The talks will include various aspects like ceasefire violations, infiltration and digging of illegal tunnels.
The DG-level talks between the two sides are a bi-annual affair, but many a times these meetings have not taken place due to strain in relations.
Officials said the meeting will take place on July 27-28 and the senior officials, led by BSF director-general KK Sharma, will leave for Pakistan on Monday.
The other members of the 22-member Indian delegation will cross over from the Attari-Wagah land border at Amritsar.
The last such meeting between the BSF and Pakistan Rangers was held here in September last year. Officials said the International Border has been "relatively less volatile" in nearly nine months since the last meeting between the two forces compared to the frequent ceasefire violations in Jammu and Kashmir in the early 2015. But infiltration and drugs smuggling continued to be a matter of concern.
They said the bi-annual meeting between the two border guarding forces has been delayed due to a number of bilateral issues.
Last time the two sides had met in Delhi and it was decided not to fire heavy artillery like mortar shells and ensure that civilians living along the border were not harmed.
The two forces had also decided that their officials, right up to the level of directors-general, will exchange mobile numbers, email ids and fax numbers for swift communication to resolve disputes on the border running through Indian states of Jammu-Kashmir, Punjab, Rajasthan and Gujarat.
(With inputs from PTI)