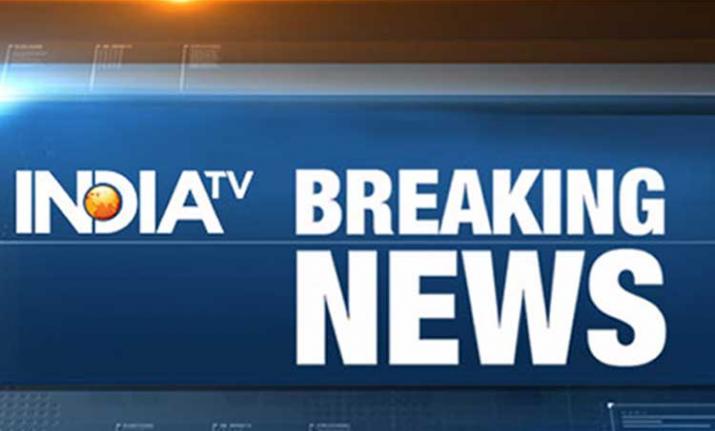 Daily dose of news plays very important role in our daily life. For some people, the morning is incomplete without knowing about what's happening across the world. Some digital-savvy people have a habit of consuming news even when they are travelling or in their free time. In today's world, where people rely on news websites for everything that's happening around, IndiaTV News provides you all breaking news, latest news, breaking story videos, Live TV and top shows of IndiaTV, country's leading news channel on a single platform to ensure you don't miss anything important.
Internet, Twitter, Facebook are buzzing with breaking news and news alerts from India and rest of the world. You can find here the LIVE COVERAGE of all breaking news alerts and latest news updates on just one page. IndiaTV Digital covers all top news as and when it happens and ensures its readers don't miss anything important.
Breaking News, Latest Updates of Nov 29
15:58 pm: Sensex soars 453.46 pts to close at 36,170.41; Nifty rallies 129.85 pts to reclaim 10,800 level
14:26 pm: Encounter underway between security forces and Naxals on Dantewada and Sukma border. 1 Naxal killed, more details awaited. 
13:56 pm: Maharashtra Assembly passes Maratha Quota Bill
13:30 pm: Mumbai Special PMLA court rejects Vijay Mallya's plea seeking stay on hearing of Enforcement Directorate's application to declare him a fugitive.
12:35 pm: INX media case: Delhi High court extends interim protection to former Union Minister P Chidambaram till January 15, 2019.
12:20 pm: BJP releases manifesto for Telangana Assembly Elections
10:55 am: Delhi Police ACP allegedly commits suicide by jumping off the roof of Police Headquarters
10:20 am: At least 10 people were killed and 19 others were wounded after Taliban attacked a military installation "G4S compound" in PD9 of Kabul city, Afghanistan, on Wednesday night, officials confirmed: TOLO News
09:33 am: Rajasthan Congress chief Sachin Pilot releases party manifesto.
09:33 am: Shiv Sena and BJP have issued a whip to their members to be present today in their respective houses, legislative assembly & legislative council, in view of the tabling of bill related to Maratha Reservation by Maharashtra government.
08:33 am: Lakshman Singh, BSP candidate from Ramgarh seat of Alwar district passes away due to heart attack, reports ANI.
07:50 am: Army Chief says, "People from Gilgit-Baltistan are also now being taken over gradually. So, to say that there is an identity b/w our side of Kashmiri & the other side, then identity thing has gradually been eroded very cleverly by Pakistanis. That is an issue we have to look at"
07:44 am: Army Chief General Bipin Rawat says, "Pakistan has very cleverly changed the complete demography of so-called Pakistan-occupied Kashmir, Gilgit-Baltistan. So, one is not very sure as to who is an actual Kashmiri, whom we're addressing these issues to". 
07:40 am: Army Chief General Bipin Rawat says, "Every time something happens on our side (J&K), we must always address it to say that it is also going to have a radical effect on other side (PoK). The issue is, on the other side, the complete demography have changed.
07:30 am: He had a mild chest infection. He is doing well. He is likely to be discharged today: Doctor, Lalivati hospital, Mumbai on former Chhattisgarh CM Ajit Jogi admitted to the hospital after he complained of respiratory problems
06:10 am: Former Chhattisgarh CM Ajit Jogi admitted to Lilavati Hospital, Mumbai after he complained of respiratory problems.
05:51 am: J-K: Two terrorists killed in encounter near Pulwama's Khrew area. Arms and ammunition recovered.