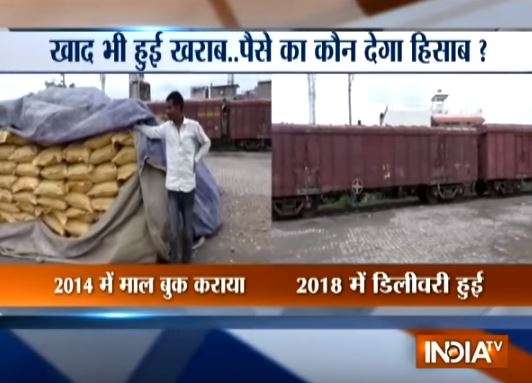 In what comes across as an extremely bizarre development, a train took almost four long years to travel a distance of 1,326 kilometers and reach its destination. 
A goods train wagon carrying 1,316 bags of Di-ammonium Phosphate (DAP) fertilizer was booked on November 10, 2014. But to everyone's shock, it reached Basti railway station in Uttar Pradesh from Vishakhapatnam on July 25 around 3.30 pm. The distance is otherwise covered in 42 hours and 13 minutes.
The Chief Public Relation Officer of North Eastern Railway zone, Sanjay Yadav, said, "Sometimes, when some wagon or bogie becomes sick (unfit to ferry), it is sent to the yard and it seems that the same happened in this case too."
The consignee is Ramchandra Gupta, a businessman of Basti, and the wagon was booked in his name in 2014 from Vishakhapatnam through Indian Potash limited (IPL), Yadav said.
When contacted, Gupta said, "It was company material and I had not paid for it. The matter is between the company and the Indian railway."
IPL Assistant Marketing Manager in Gorakhpur, DK Saxena said, "Yes, in November 2014 a rake was booked from Vishkhapatnam for Basti area distributers and somehow the wagon was missed from the rake."
Saxena said Gupta is the handling and buffer agent of the company and the cost of the material is Rs 14 lakh.
The company has already lodged claim on Railways and we will receive the consignment after assessment of the material, he said.
(With PTI inputs)