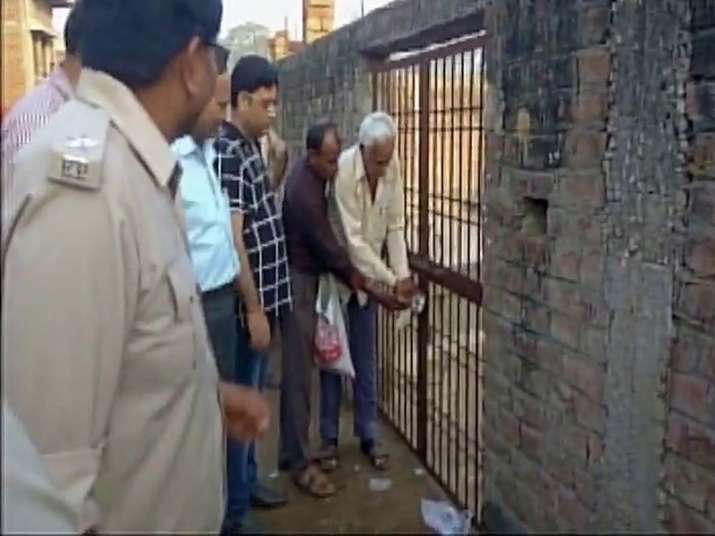 Abiding by the orders of the Patna High Court, Rohtas district officials today sealed seven illegal slaughterhouses in Bikramganj, 40 km from here. 
The development makes Bihar the latest entrant in the list of states where government has initiated action against people running illegal slaughterhouses and meat shops.
The Patna High Court had earlier directed the government to take action against people who are running illegal slaughterhouses in state and given six weeks' time to seal them.
Seven illegal slaughterhouses have been sealed in Bihar's Rohtas district pic.twitter.com/WXOnt5g1Mn

— ANI (@ANI) April 1, 2017
The crackdown on illegal slaughterhouses was first initiated by the Uttar Pradesh government last month. So far, five BJP-ruled states (Jharkhand, Rajasthan, Uttarakhand, Chhattisgarh and Madhya Pradesh) have already started shutting down illegal slaughterhouses.
Bihar, which is led by the RJD-JD(U)-Congress combine with Nitish Kumar as the Chief Minister, is probably the sole non-BJP ruled state to have initiated such action, though at the orders of the HC.  
It may be noted that the Gujarat Assembly yesterday amended its Cow Protection Bill to make the punishment for cow slaughter and illegal beef transport harsher. With the new amendment, cow slaughter will attract life term in the state.
Last month, Bihar's Animal Husbandry officials had admitted that most slaughterhouses in the state are illegal. As per the last assessment, there are nearly 144 slaughterhouses running in the state and only few are registered with the concerned body. 
According to officials, cow slaughter is banned in Bihar as per a 1955 law. But flaws in the law permits killing of a cow, buffalo or bull. The violation of this provision invites a maximum jail term of six months and a paltry fine of Rs 1,000.