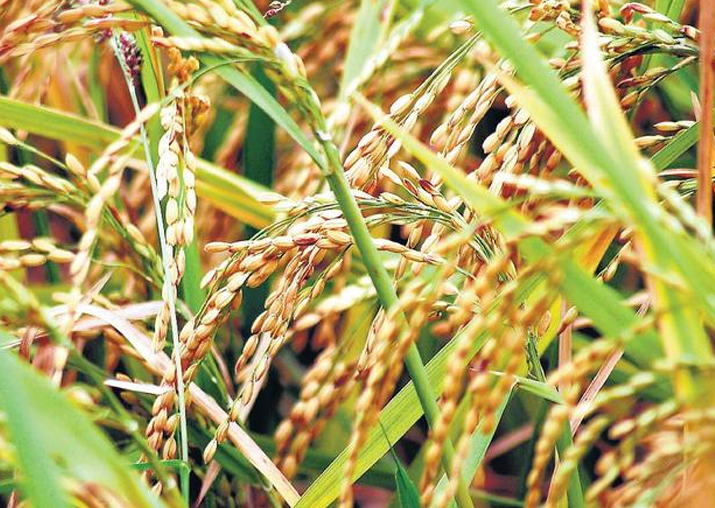 Buoyed by an estimated 140 lakh metric tonnes (MT) of paddy crop this season, Bihar government today said that it has decided not to fix any "target" for paddy procurement in 2017-18 Kharif Marketing Season (KMS). 
Bihar government's agencies would make all purchases of paddy that reaches its procurement centres across the state. The procurement would start from November 15 and end on March 31, 2018, an official of the Agriculture department said. 
"For the 2017-18 (Kharif Marketing Season), the government has not not fixed any target vis-a-vis paddy procurement in the state. Instead, we will purchase from all those who would come to our procurement centres," Food and Consumer Protection Department's Secretary Pankaj Kumar told reporters here. 
Though, the government has been keeping 30 lakh MT as target to procure paddy for past three years, he said adding that it would be symbolic target of 30 lakh MT for paddy procurement this year also. 
Paddy procurement would begin from November 15 in districts where crops have already been harvested while it would follow soon in other districts from December, the secretary said. 
The procurement would be carried out by Primary Agriculture Credit Societies (PACS) and Vyapar Mandals across the state at a Minimum Support Price of Rs 1550 per quintal against last year's MSP of Rs 1470 per quintal. 
Director Agriculture of Bihar government, Himanshu Rai told PTI that the department has fixed an estimated production of paddy at 140 lakh MT this year in the state while the rice production is estimated to be around 95 lakh MT. 
The government agencies could procure nearly 18.42 lakh MT of paddy against the target of 30 lakh MT in 2016-17. 
The government could procure around 18 lakh MT and 24.07 lakh MT of paddy against the target of 30 lakh MT in 2015-16 and 2014-15 respectively. 
The Central government has allowed moisture content up to 17 per cent in paddy, Kumar said adding that the Centre had last year increased the presence of moisture content up to 19 per cent for paddy procurement. 
The Central government has given assurance to the state government that a joint team (of both Centre and state) would test the samples once the first lot of paddy reaches at the procurement centre and then they (centre) will decide giving relaxation vis-a-vis moisture content.