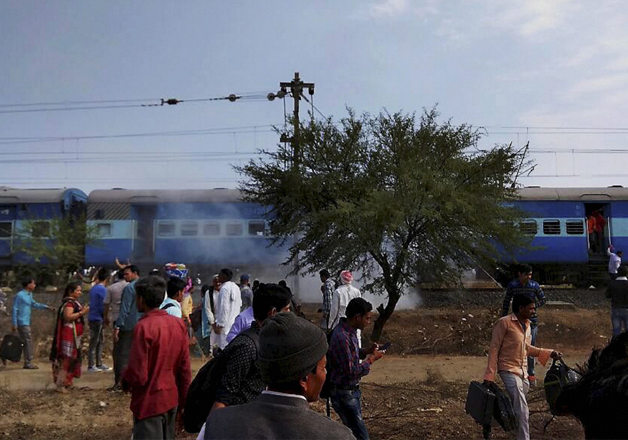 The Uttar Pradesh Anti-Terrorism Squad (ATS) has claimed to arrest the mastermind of Bhopal-Ujjain passenger train blast case. The ATS on Thursday nabbed two persons including an ex-IAF man in connection with the case.
Additional Director-General of UP Police (Law and Order), Daljit Singh Chawdhary informed that the arrested ex-serviceman has been identified as Ghouse Mohammad Khan and that he was mastermind of the blast. 
Khan was picked up from Kanpur. He has revealed vital information during questioning, Chaudhary said. 
"Khan is a technical man and a hardcore member of the module. He was the main accused and mastermind of the module," he said.
He said another suspect, identified only as Azhar, was the main supplier of arms for the module. 

 

The latest arrests raised to five the number of people in the UP police custody in connection with the blast on the Bhopal-Ujjain train in Madhya Pradesh on Tuesday.
The MP police also has arrested some people. On Wednesday, the UP police arrested three men after an encounter on the outskirts of Lucknow in which Saifullah was killed after a 12-hour ATS operation. Police said that he and his alleged accomplices carried out the train blast in which at least ten persons were injured.
Police said that he was self-radicalized and was influenced by ISIS. Saifullah's father has refused to claim his son's body, saying anyone who carries out a terror attack is a traitor to the nation.