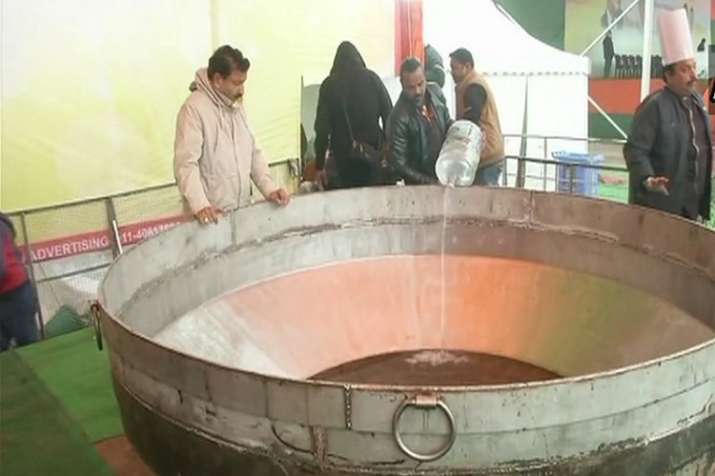 In an attempt to woo Scheduled Castes (SC) ahead of the upcoming Lok Sabha elections 2019, the Bharatiya Janata Party (BJP) SC Morcha organised a Bhim Mahasangam Rally in Delhi's Ramlila Maidan on Sunday.
The BJP had collected rice and pulses from three lakh SC houses for preparing Samrasta Khichdi, which was served to the people participating in the rally.
5000 kg 'Khichdi' being cooked for BJP's 'Bhim Mahasangam Vijay Sankalp' rally in Delhi's Ram Leela Maidan later today. The rice and lentils have been collected from Dalit households. pic.twitter.com/PQloYm9wAy

— ANI (@ANI) January 6, 2019
Five thousand kilogram khichdi was prepared in a "20 feet wide" and "six feet deep" cauldron by famous chef Vishnu Manohar, who hails from Nagpur.
The khichdi is said to have made the world record. Earlier, Vishnu Manohar had cooked 3000 kg of khichdi.
Watch: Preparation of Samrasta khichdi in Delhi's Ramlila Maidan