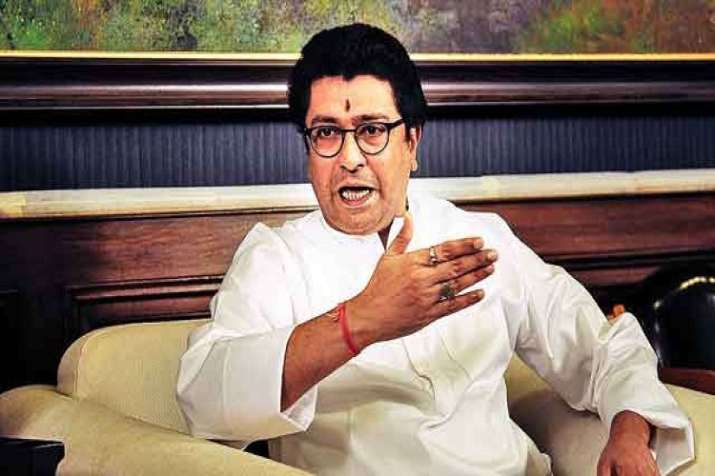 The Maharashtra Navnirman Sena (MNS) on Sunday extended its support to the Bharat Bandh called by the All-India Congress Committee on Monday against the rising prices of petrol and diesel.
MNS chief Raj Thackeray in a letter has urged his party to actively participate in the demonstration.
Lashing out at the government over the continuous spiraling of fuel prices, he wrote; "the country's policies cannot be based on the whims and fancies of one person. The demonetisation step was a huge blunder and its repurcussions plummetted our economy into a precarious state. To cover this up, heavy taxes are being imposed on fuel as an effort to bring back the economic conditions to normalcy. Why is the common man being made to pay a price for the miscalculation on part of the Central government".
"The ever increasing fuel prices is affecting all aspects of our lives. This very fact, needs to be taken into account by the common man and this is the reason, I am appealing to all the citizens of Maharashtra, to put aside their political and ideological differences and support this bandh. In the same spirit, I appeal to my Maharashtra sainiks, in its full force, to be a part of this bandh as well," said Thackeray, adding that the "government sitting in Delhi must be made to realise its mistakes" with its mistake.
To protest against the sky rocketing prices of petrol and diesel, the Maharashtra Navnirman Sena extends its full fledged support to the Bharat Bandh declared on 10th September, 2018 pic.twitter.com/eJJU3CfXqY

— Raj Thackeray (@RajThackeray) September 9, 2018
Earlier on Saturday, the Congress and NCP had appealed to both the Shiv Sena and MNS to support the Bharat Bandh. 
Addressing a press conference with Mumbai Congress chief Sanjay Nirupam, NCP spokesperson Nawab Malik said, "MNS leader Raj Thackeray is calling for opposition unity. So we expect he will support this Bandh.
"It is also a great opportunity for Shiv Sena chief Uddhav Thackeray to give a jolt to the BJP government. If the financial capital (Mumbai) shuts down, it will be like the whole country shut down," Malik said.
Several political parties such as the Nationalist Congress Party (NCP), Rashtriya Janata Dal (RJD), Samajwadi Party (SP) and Dravida Munnetra Kazhagam (DMK) have declared that they would join the Bharat Bandh called by the Congress party. The Trinamool Congress has, however, refused to be a part of the bandh.