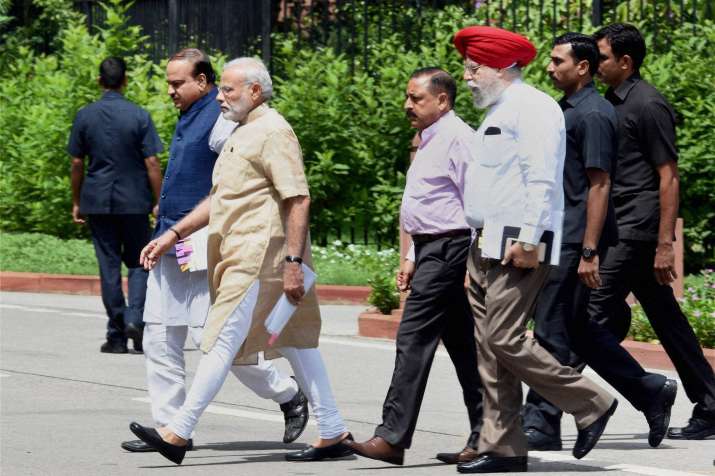 New Delhi: Government officials speaking out their mind on social media platforms may have to confront action if new rules proposed by the government go through. 
The government, which is in plans to bring social media under the ambit of conduct rules for government officials, is set to bar Babus from using the platform to criticise the government. 
The Department of Personnel & Training has proposed an amendment in the All India Service (Conduct) Rules, 1968, allowing bureaucrats to use social media websites likeFacebook, Twitter and Linkedin for anything but criticising the government. 
"Previous sanction of the Government shall not be required when the member of the service, in the bonafide discharge of his duties or otherwise, publishes a book or article or contributes to or participates in any public media including social media websites," a draft rules issued by the DoPT said. 
The draft that has been sent to all States and Union Territories for comments and views bars officers from making "criticism of government" on television, social media or any other communication application in any document including a "caricature".
"Criticism of Government.—No member of the Service shall, in any radio broadcast or communication over any public media or in any document published anonymously, pseudonymously or in his own name or in the name of any other person or in any communication to the press or in any public utterance, make any statement of fact or opinion," it said adding, "The member of service shall also not make any such statement on television, social media or any other communication application. The word "Document" may also include a caricature."
The member of service shall also not criticise the government–its policy or action, capable of embarrassing the Centre's relations with state and foreign countries governments. 
The new norms allow IAS, IPS and IFoS officers to accept simple and inexpensive entertainment events arranged by public bodies or institutions. 
The proposed change in rules make it mandatory for the officers to submit annual returns to mandatorily include among others household equipments, automobiles or any other means of conveyance if their value exceed the concerned officer's two months basic pay. 
In their annual return to the government, the civil servants have to give details of jewellery, insurance policies the annual premia of which exceeds two months basic pay of the member of service, besides shares, securities and debentures. 
As per existing norms, they also have to mention loans advanced by or to such member of the service, motor cars, motor cycles, horses and refrigerators, radiograms and television sets. 
Any violation of the conduct rules attracts necessary disciplinary action. 
All chief secretaries of state governments and cadre controlling authorities-- Home Ministry for IPS officers and Ministry of Environment, Forest and Climate Change for IFoS officers-- have been asked to send their comments on the proposed changes in the conduct rules by August 12.