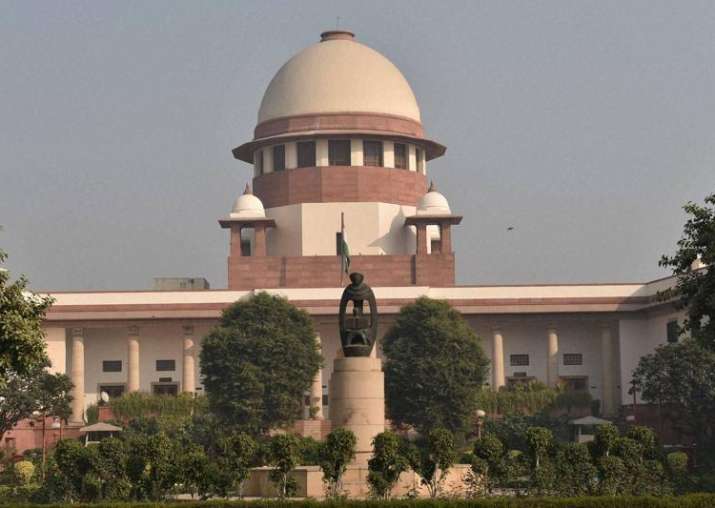 The Supreme Court today set up a three-judge bench that will begin hearing in the Ram Janmabhoomi-Babri Masjid title suit dispute from August 11. 
Last month, the apex court had said it will consider listing for early hearing a batch of petitions challenging the Allahabad High Court verdict in the case.
"We are going to list the main matter soon. We will take a decision on it," a bench of Chief Justice JS Khehar and Justice DY Chandrachud had said then.
The Allahabad High Court had in 2010 directed that the Ayodhya site, where the Babri Masjid once stood, be split between Nirmohi Akhara, the Waqf Board and the Ramlala, who were all claimants.
The Lucknow bench of the Allahabad High Court by its September 30, 2010, verdict ordered that the land around the disputed site would be divided into three parts -- one for deity (Ramlala Virajmaan), another for Nirmohi Akhara -- a Hindu sect and an original litigant in the case and third for the Muslims.
The Supreme Court had put the Allahabad High court verdict on hold on May 9, 2011, describing it as a "rare judgment whose operation has to be stayed".
The appeal which is pending consideration for nearly seven years came up for hearing in April this year following a suggestion by Chief Justice of India JS Khehar to mediate in the dispute. However, the CJI had later withdrawn his offer.
Senior BJP leader Subramanian Swamy has also filed a plea with the top court seeking that the matter be listed for an urgent hearing. In his petition, Swamy has said that the main appeals against the Allahabad HC order are pending for the past seven years in the apex court and they required an urgent hearing.