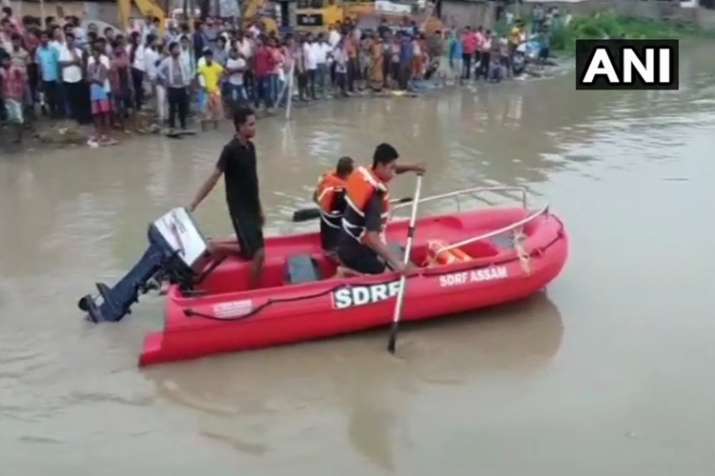 At least two people were killed and several went missing after a boat carrying 40 passengers capsized in Brahmaputra river in North Guwahati on Wednesday, ANI reported. The Assam Police and State Disaster Response Force (SDRF) teams rescued at leas 11 people after hours of operations, even as several remained missing, the agency report said.
The Kamrup Metro district administration confirmed the incident. The witnesses told IANS that they saw several passengers from the ferry trying to swim to the shore.
According to one account, there were about 60 people on the boat including some children and women. The vessel was also transporting some motorcycles.
The boat was on its way to Madhyam Khanda in North Guwahati from Guwahati.
The Brahmaputra is in spate due to monsoon rains in the upper reaches of Arunachal Pradesh.
#Assam: Two dead after a boat with 40 passengers capsized in Brahmaputra river in North Guwahati earlier today. 11 people have been rescued. Police & State Disaster Response Force (SDRF) teams are present at the spot. Rescue operation underway. (Earlier visuals) pic.twitter.com/1FibQXbiKZ

— ANI (@ANI) September 5, 2018
(With inputs from agencies)
Watch detailed coverage of the news on India TV's special show Aaj ki Baat: