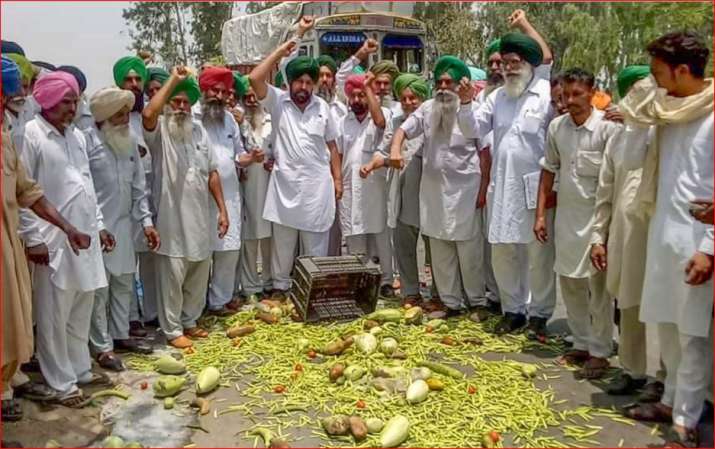 A 10-day nationwide protest called by farmer outfits entered its third day on Sunday, affecting vegetable and milk supply which in turn increased the vegetable prices.
There were no reports of violence during the "Gaon Bandh" (rural shutdown) which the farmers started on Friday demanding loan waiver, higher prices for their produce and immediate implementation of the Swaminathan Commission report on farming.
Vegetables were sold at some places under police protection.
Aam Kisan Union chief Kedar Sirohi told IANS: "The farmers are supporting the agitation in a big way because of which the supplies are not reaching the cities (from villages). The government is trying to break the protest but has failed."
The protest was called ahead of the first anniversary of the death of several farmers in police firing in the state's Mandsaur (on June 6, 2017).
On Wednesday, a ceremony will be organised to pay tribute to the Mandsaur victims which will be attended by Congress President Rahul Gandhi.
According to news agency PTI, Delhi may face problems in supply of fresh vegetables, fruits and other perishables this week in case the farmers' stir in neighbouring states intensifies.
Trucks of vegetables, fruits and other food items reached Delhi on Saturday but if the farmers resort to strict enforcement of cutting supply to the cities, the situation may deteriorate from this week, said Adil Khan, chairman of Azadpur Mandi. 
"The Mandis in Delhi have stocks of the vegetables and other items. The stocks are enough to meet demand for next two days. After that if fresh supplies do not arrive, situation may worsen," he said. 
(With agency inputs)