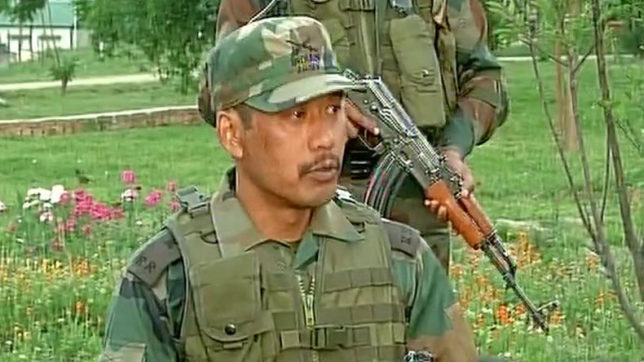 The Army on Friday ordered a court of inquiry against Major Nitin Leetul Gogoi, who was detained by police earlier this week following an altercation with the staff of a local hotel, officials said.
The future course of action would be decided based on the findings of the probe, the officials said.
The decision to order a court of inquiry came shortly after Army chief Gen Bipin Rawat said in Pahalgam that exemplary punishment would be given to Gogoi if he was found guilty of "any offence".
"If any officer of the Indian Army is found guilty of any offence, we will take strictest possible action," Rawat told reporters in Pahalgam, about 95 km from here, while on a visit to the Army Goodwill School. 
"If Major Gogoi has done something wrong, I assure you that he will be awarded punishment at the earliest ... The punishment will set an example," the Army chief said.
The Jammu and Kashmir Police has already initiated an inquiry into the incident involving Gogoi.
Major Nitin Leetul Gogoi first shot to fame after he tied 26-year-old Kashmiri artisan Farooq Ahmad Dar with the bonnet of his jeep at Utligam before parading him in different villages on April 9, 2017. While Major Gogoi defended his actions saying he saved lives and dubbed "Dar as the ringleader who instigated the stone pelting mob", the incident had sparked massive anger and outrage across Kashmir. Major Gogoi was later awarded the Chief of Army Staff's Commendation Card for his sustained efforts in counter-insurgency operations.