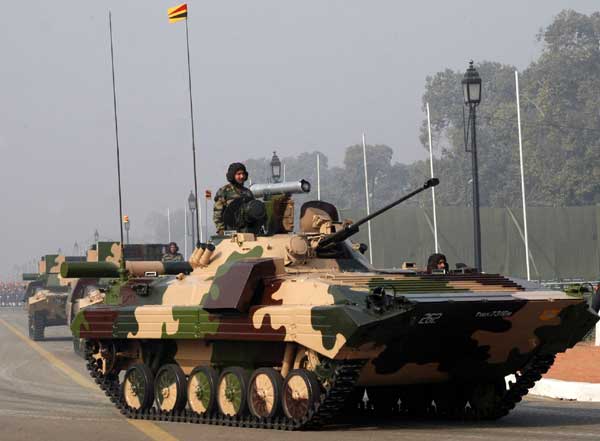 In its bid to bolster the strength of the Armed Forces, the Defence Acquisition Council on Tuesday approved capital acquisition proposals worth Rs 1,850 crore, which primarily includes procurement of Infantry Combat Vehicles pegged at Rs 1,125 crore. 
The proposal also includes procurement of one Survey Training Vehicle (STV), whose construction will be undertaken by Indian Shipyards at an estimated cost of Rs 626 crore. 
"These include procurement of essential quantity of BMP-2 Infantry Combat Vehicles for mechanised infantry and other arms and services at an estimated cost of Rs 1125 crore from the Ordinance Factory Board (OFB)," the Ministry said in a statement.
Infantry Combat Vehicle is a type of armoured fighting vehicle used to carry infantry into battle and provide direct fire support. The Survey Training Vessel will augment the Navy's growing hydrographic needs in ports, harbours and exclusive economic zones.
A week ago, the Defence Ministry had approved capital acquisition proposals worth Rs 15,935 crore which included purchase of 7.40 lakh assault rifles, 5,719 sniper rifles and light machine guns. 
The rifles will be produced in in India under the 'Buy and Make (Indian)' category through both state-run Ordnance Factory Board and private sector. 
In the last one month, the DAC has fast tracked procurement of rifles, carbines and LMGs to equip the soldiers on the border with modern and more effective equipment.
The approval to the proposals come amid increasing hostilities by Pakistan along the Line of Control in Jammu and Kashmir as well as China's aggressive posturing in several sectors along the nearly 4,000-km-long Sino-India border.