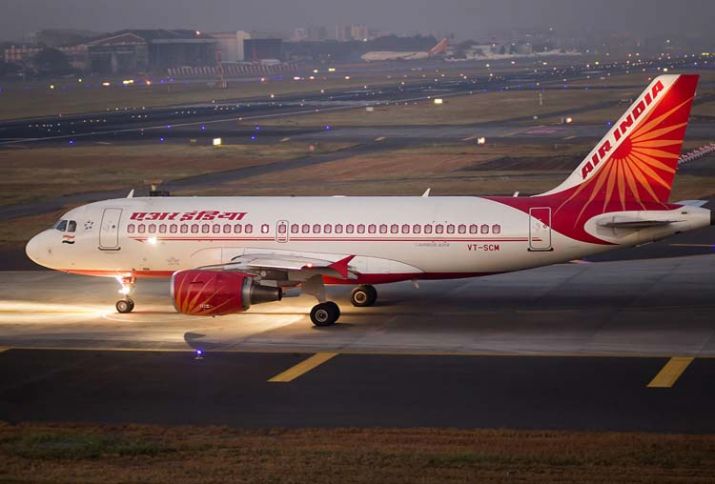 A full emergency was declared at Mumbai's Chhatrapati Shivaji International Airport on Monday night after an Air India Goa-Mumbai flight developed a snag in the hydraulic system. The aircraft landed safely and all 143 passengers were reported to be safe.
"Everyone is safe, no injuries reported. Aircraft is parked safely," airport spokesperson told the media. "A full emergency was declared at the airport at 8.36 pm as flight AI 662 made the emergency landing. It landed safely with 143 passengers onboard," the spokesperson added. The primary runway, which remained closed due to the emergency landing, resumed operations at 9.40 pm, the airport sources said. 
The incident at Mumbai airport came just hours after an Alliance Air aircraft overshot the runway while landing at Shirdi airport. There were 70 passengers in the plane and all of them were safe.The ATR aircraft overshot the runway by 50 meter during landing, news agency ANI said.
Emergency services were pressed into service immediately after the incident and all passengers were evacuated from the aircraft safely. Alliance Air is the regional arm of the national carrier Air India. 
"At round 5.29pm, the Alliance Air flight arriving from Mumbai overshot the runway by 50 meters during landing at the Shirdi airport," the official said. There were 70 passengers on board the ATR aircraft," he said adding, "airline will probe the causes of the incident." 
Aviation regulator Directorate General of Civil Aviation (DGCA) will also investigate the incident of the aircraft overshooting the runway separately, he added.
(With inputs from agencies)